WATCH: Geordie Shore Season 13's Trailer –Here's Everything You Can Expect From The Series!
19 October 2016, 10:39 | Updated: 4 December 2017, 11:10
Geordie Shore 13 | First Look Trailer | MTV
00:46
It's just a few weeks away – and Geordie Shore Season 13 is set to be the most DRAMATIC series ever!
We've been waiting for the new series of Geordie Shore ever since the Big Birthday Battle finished - and it looks like we're in for one hell of a treat... and we don't even have long to wait as the new series airs on 25th October!
Yes, it's the first series without Charlotte Crosby - and from what we've seen of the cast filming in various party holiday locations, it's going to be the craziest one to date. So, what can we expect...?
Holly Hagan had a MELTDOWN in Magaluf
Images surfaced of Holly having to be restrained by fellow cast member Gaz Beadle while they were filming for Geordie Shore Season 13 and she was heard shouting at someone about them sleeping with her boyfriend, Kyle Christie. Will we finally get to find out what really happened? We certainly hope so.... Until then, you can see the dramatic images here.
We might not get to see the scenes from Maga - as the town banned them for giving it a bad name!
According to The Mirror, the cast were banned by officials as they didn't want their town being shown in a bad light. A notice is said to have read, "Due to the reports in various media releases in the British press regarding the filming in Magaluf of the series Geordie Shore, the Calvià Town Hall wishes to clarify that the filming permission requested by the film producer was refused and consequently has not been granted the corresponding permissions to film in the municipality of Calvià." Awkward.
The issue was apparently resolved as the cast were allowed to film inside nightclubs but not on public streets. Phew!
It's going to be the most dramatic series ever, according to show veteran, Gaz Beadle.
Marty McKenna told the Daily Star, "Gaz [Beadle] has been in all 13 series and he thinks this is the most dramatic yet. It looks tame on the pictures, I think.
"We have really good security for Geordie Shore, they're good at keeping the paps away from the big drama, even when there's kick-offs outside the club. Every single night of filming that series, there was a kick-off." WOW.
It's the first series since the beginning that won't feature Charlotte Crosby
There are now only two remaining Geordie Shore originals - Holly Hagan and Gary Beadle - left. We definitely won't get to see the Gaz and Charlotte drama that's been a running theme since the start - and we're kind of sad that our fave TV couple is no longer. :(
Chantelle Connolly leaves the show mid-way through... and P**ses everyone off
Chantelle walked out of filming while the cast were in Kavos to fly home to her then-boyfriend, Tommy Sayers. She then proceeded to call her housemates "snakey" which obviously didn't go down too well with her former pals...
Chloe Ferry tried to make a phone call... using her shoe instead of a phone.
Of course a night out in Ayia Napa was going to get messy for the Geordie gang... but they took it to the next level with Marnie Simpson falling over as Chloe tried to use her shoe as a phone.
Gaz Beadle pulls some girls in Kavos - and his cast mates are not impressed!
So much for missing Charlotte, then...
There will be lots of swimsuit action... from the guys and the girls!
Well, they are travelling to some of the best party holiday destinations, and we reckon there will be pool parties galore.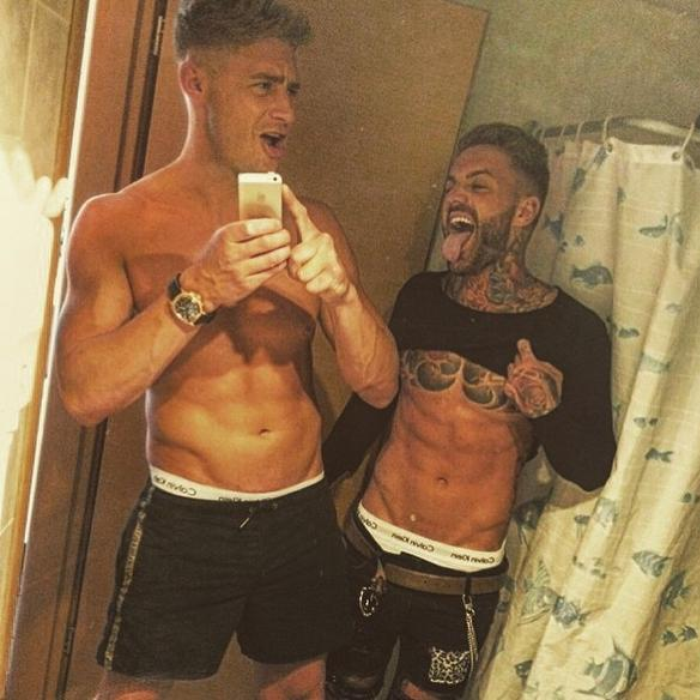 Yep. We're literally counting down the days until our next dose of Geordie carnage!