Geordie Shore's Marnie Simpson Got Slammed On Twitter After She Posted A Worrying Tweet Claiming She Was 'Fat'
7 June 2017, 15:50 | Updated: 4 December 2017, 11:10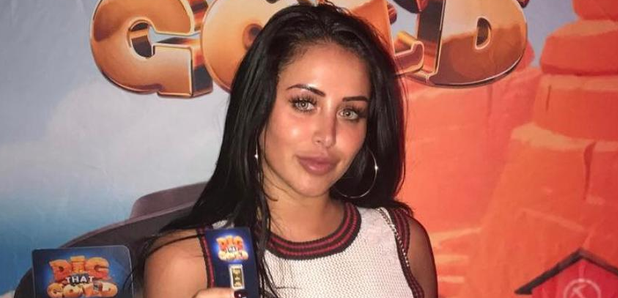 Fans were not happy!
Marnie Simpson is one seriously feisty lady but it seems that even she struggles with self-confidence sometimes.
Proving that occasionally, she is just like us.
> Charlotte Crosby Says She WOULD Go Back In The Geordie Shore House On One Condition

(Pic: Giphy)
However, when the Geordie Shore lady took to Twitter, she quickly received a backlash from fans after she asked, 'how did I get this fat?'.
A few hours after a tell-all interview in which the pretty brunette opened up about her body dysmorphia, she posted a worrying tweeted stating, "How did I get this fat I honestly think it's the fattest I've felt in a long time. I blame @mtvgeordieshore feeding us kebabs every night".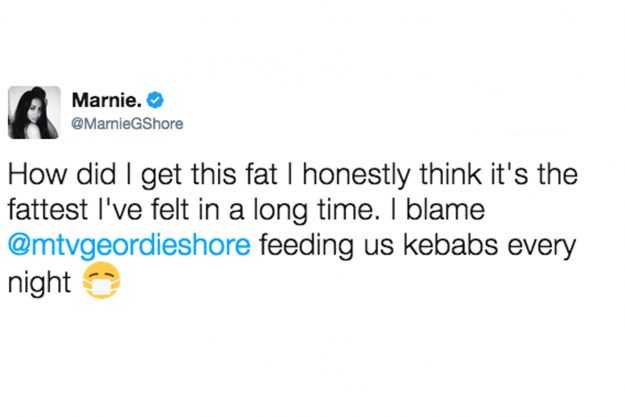 Fans were outraged and quickly tweeted her back, "Hate it when skinny girls say they're fat, YOU'RE NOT FAT" whilst another simply wrote, "Fat???? Are you for real?".
Some inundated her with positive comments and complimented her appearance: "You're gorgeous, beautiful just the way you are, and you're not fat at all I would love to have your figure!"
And we agree with your fans, Marnie!
This isn't the first time that Marnie has opened up on social media...