Gaz Beadle Admits He'd Be Worried About Doing Strictly & The Reason Is A Bit Below The Belt
2 November 2016, 17:12 | Updated: 4 December 2017, 11:10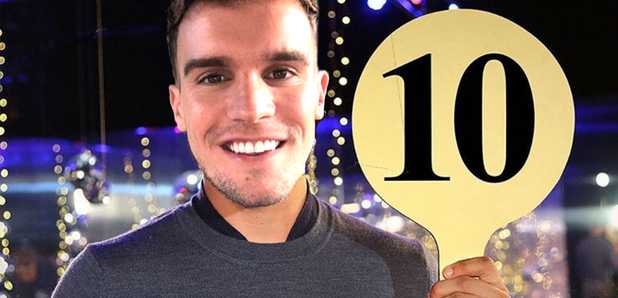 We really want to see what the judges would make of Gaz on the dancefloor...
We all know that Geordie Shore stars make amazing reality show contestants.
Whether it's Vicky Pattison being crowned Queen of the Jungle on 'I'm A Celebrity' or Scotty T and Charlotte Crosby winning 'Celebrity Big Brother', the Geordie Shore stars seem to have that winning formula!
But as yet, none of the Geordie Shore stars have ever appeared on Strictly Come Dancing.
However after this comment from Gaz, it might not be long before that changes.
Picture: PA
Admitting that he would love to appear on the show, Gaz revealed the one thing that would worry him most about stepping onto the dancefloor.
Writing in his tabloid column, Gaz said, "I'll continue to hope and pray that a Geordie Shore star (me) will get on to Strictly Come Dancing one day, if I could fit the parsnip into some tights, that is.
Well that's straight to the point Gaz.
The Geordie star has talked about quitting Geordie Shore many times before, so if he did could Strictly Come Dancing be his first stop afterwards?
We'd love to see how animated Bruno would get about some of his moves on the dancefloor.
Maybe leave this one at home though eh Gaz?
You may also like...