SPOILERS! Is A MAJOR Game Of Thrones Stark Character About To Come Back After All?!
13 June 2016, 15:03 | Updated: 4 December 2017, 11:10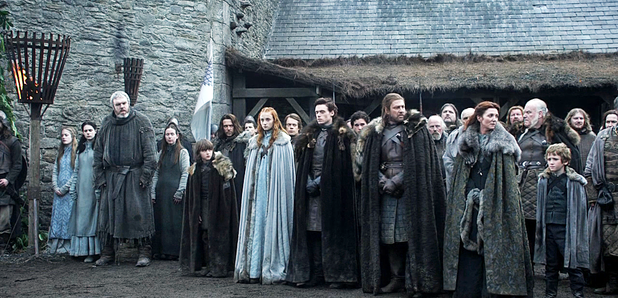 After several season six feet under... all signs point to a return for a certain Stark family member.
So we don't want to get your hopes up TOO much but the Internet is abuzz with a whole LOTTA rumours that Game Of Thrones is about to do a u-turn and give one of the original Starks a return from the grave!
If you're anti-spoilers then you probably shouldn't be reading this BUT, just in case, scroll down for the full story...
OK, ready? So rumour has it Catelyn Stark may FINALLY make her return as the undead Lady Stoneheart in the current season six of HBO's adaptation - something fans of the books have been waiting to happen since WAY back in season three or four!
After her untimely demise in the now iconic Red Wedding, it was thought that the show adaptation would be completely avoiding Cat's return because back then the show was a LOT less supernatural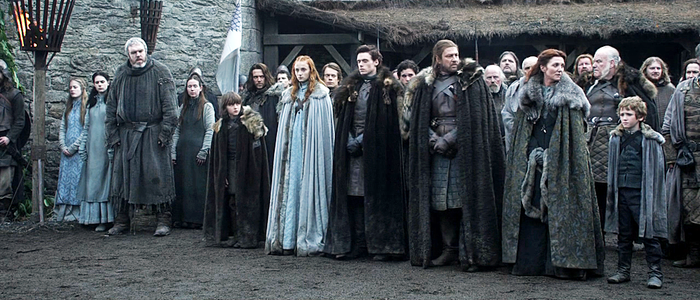 But now that Jon Snow's returned from the dead, Bran Stark's warging back and forth into the future and the White Walkers are on the march it seems like that return COULD now happen after all.
For starters, the catalyst for Catelyn's return is the Brotherhood Without Banners - specifically Red Priest Thoros Of Myr and the regularly resurrected Beric Dondarrion - and funnily enough they JUST showed up in the last episode.
Not only that but Thoros is down to appear in the final episode of this season. Hmmm!
Another sign is that the officialy synopsis for the final episode claims that Brienne Of Tarth will "meet a friend turned foe".
She was always pretty tight with Lady Stark and in the books finds herself at odds with her former mistress after the revamped Lady Stoneheart takes offence to Brienne being all friendly with Jamie Lannister.
Finally there's the fact that Brotherhood character Lem Lemoncloak recently debuted on the show played by actor Johannes Haukur, who tweeted again hinting at Lady Stoneheart's arrival.
"Dawning on me that some of you guys might hunt me down if that b***h doesn't show up. I can't say either way!!! #LadyStoneheart #GoT
Catelyn Stark HAS been mentioned by a lot of characters in the latest episode - could the GoT team be about to give everyone the ULTIMATE fan service? Watch this space!
You may also like...