Game Of Thrones Is Back... Here's Five Spoiler Free Teasers About Season Six's FIRST Episode!
25 April 2016, 12:30 | Updated: 4 December 2017, 11:10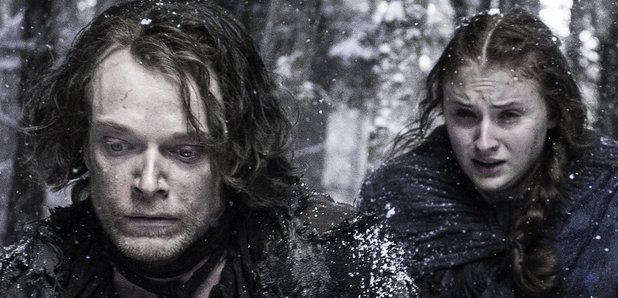 If you've yet to watch 'The Red Woman'... we've got you covered!
The moment has FINALLY arrived! Game Of Thrones is back on our screens and - as usual - the Internet is BASICALLY exploding with excitement, spoilers and… people getting annoyed about spoilers.
Yes, season six of HBO's TV adaptation began last night with episode one 'The Red Woman' hitting our screens - although most UK fans will be waiting till it airs on Sky Atlantic this evening.
While pretty much EVERYONE is wondering about that big question - is Jon Snow REALLY dead? - we're not going to spoil it here.
Instead we'll leave you with these FIVE cheeky teasers about what to expect from Game Of Thrones season six's first episode:
Things are SERIOUSLY kicking off over in Dorne… and there's ch-ch-changes afoot!
Brienne smiles. No, seriously!
Bran's STILL not back yet. *sobs*
It looks like Arya REALLY won't be having a lot of fun this season.
The ending involves an insane WTF moment with Melisandre. We're STILL in shock!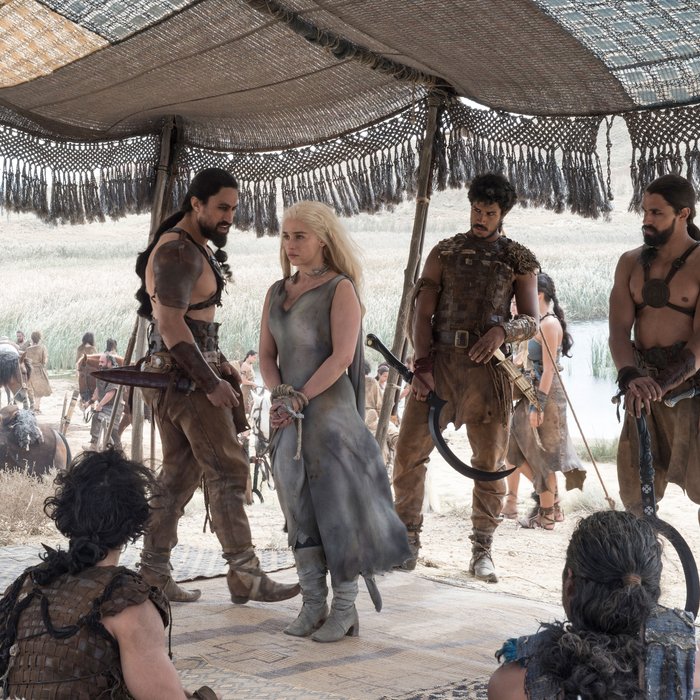 PLUS… check out our favourite tweets about people's reacts to episode one… or their frustration at having to wait to watch it!
Wasn't expecting that at the end though. #GoTSeason6 #GoTAtlantic

— Jack. (@Jack_Pow) April 25, 2016
Ending to the episode of #GameofThrones had me like... #GoTAtlantic pic.twitter.com/cAYZUTzVNy

— Lewis Jones (@10LewJones) April 25, 2016
What an episode! #GoTAtlantic #GoTSeason6 #JonSnow #jonsnowlives pic.twitter.com/r8ET0PWDIV

— Alessandro (@colorblind993) April 25, 2016
Watched the opener...no spoilers but wow! #GoTAtlantic #GoTSeason6 #GameofThrones

— maureen mcranor (@mcranor123) April 25, 2016
Well u can't unsee that end to Game of Thrones

— Kevin Gibson (@TSNResearch) April 25, 2016
OH MY GOD MELISANDRE #GameofThrones #GoTAtlantic

— Aisha Maqsood. (@AishaMaqsood997) April 25, 2016
Before I do anything at work today I have to watch Game of Thrones...

— Lump (@isiahimhisdad) April 25, 2016
Defo sure my lecturer cancelled our 9am this morning cause he stayed up to watch Game of Thrones at 2am last night

— Dervla Rooney (@DervlaRooney) April 25, 2016
Was meant to go libs today. But sitting in bed with pasta bake and game of thrones sounded like a better idea... And it totally is.

— Charlotte Jones (@charjones435) April 25, 2016
All I can think about is game of thrones

— Saz (@Goochy_) April 25, 2016
I wonder if the Royals watch #GameofThrones

— Jack (@MrJJRound) April 25, 2016
Oh, and this Twitter user deserves SERIOUS points for trolling. He's lying. WE PROMISE!
I can't believe Ned Stark is alive. So crazy!!#GameofThrones #stark #HBONOW #HBO #HBOGO

— Shiva (@chaturvedishiva) April 25, 2016

You may also like....