Certain Game Of Thrones Cast Members Have Been Spotted On Location Spawning A LOT Of New Theories
13 September 2016, 15:16 | Updated: 4 December 2017, 11:10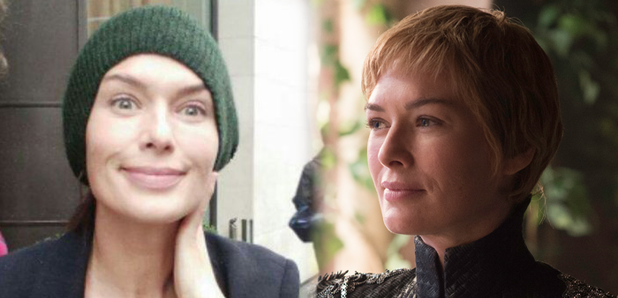 Tongues have already been set wagging after the cast were seen filming in Belfast by eager-eyed fans.
The whole world (seriously, the entire planet) is waiting for the new season of Game Of Thrones and after certain cast members have been spotted, theories have begun to fly left, right and centre.
Let's start with the newest, biggest, bad guy in the whole of Westeros...Euron Greyjoy.
PIC: GETTY
The latest ruler of the Iron Islands is said to have filmed scenes with none other than Lena Headey, a.k.a Cersei Lannister where the pair become a united force of terror for the rest of the GoT characters.
The two are DEFINITELY up to something, they are both in town and here's the proof!
Pilou Asbæk is in Belfast at the moment. Thnks to our frnds at https://t.co/WFQyTPwfCB for the pic #GameOfThrones pic.twitter.com/u7K41a6jnK

— Wiki of Thrones (@WikiOfThrones) September 7, 2016
LENA FUCKING HEADEY, #GameofThrones #Belfast #got pic.twitter.com/fjqyWSImaZ

— Chris Creaner (@ChrisKunt) September 7, 2016
As if that wasn't enough...the same guy who bumped into Lena Headey bumped into Indira Varma (Ellaria Sand) and Rosabell Laurenti (Tyene Sand)!
Walking to a job interview and bump into these beauties, all bizz #GameOfThrones #Belfast pic.twitter.com/aZXR5dvI09

— Chris Creaner (@ChrisKunt) September 6, 2016
What does it all mean?! Are the Sand sisters going to side with the two new juggernauts of Westeros or are they in for a bloody death...wouldn't surprise us really.
You may also like...