This Fan Made GOT Trailer For 'The Battle Of The Bastards' Will Get You SO Excited !
15 June 2016, 15:08 | Updated: 4 December 2017, 11:10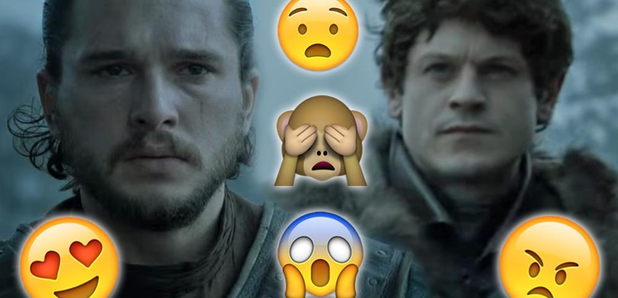 The penultimate episode of every series of Game Of Thrones is always pretty epic... and this fan-made trailer for the show's next episode is unbelievably good!
It's almost time to say goodbye to Westeros and Essos for another year - but not before one of the most intense episodes hits our screens next week!
'The Battle Of The Bastards' is the second-to-last episode in season 6, and the penultimate episode of every series is ALWAYS explosive; that's when we lost Ned Stark in season 1, screamed in horror at the Red Wedding in season 3 and watched in awe as wildlings invaded Castle Black in season 4.
The final two episodes of season 6 are set to be some of the most memorable yet, with Daenerys returning to Meereen on the back of a dragon, Arya heading back to Westeros and house Lannister truly divided in King's Landing - we just can't predict what will happen! Including WHAT'S GONNA HAPPEN TO SANSA!?
The official teasers and synopses are out and has led to WILD speculation, but nothing's quite hit us as hard in the hype-stakes as this EPIC fan-made trailer for the upcoming episode.
Hit play on the video above, then keep staring at the clock until Monday rolls around once more - and if you REALLY want to punish yourself, you can watch the official teaser video and read the episode synopsis below.
"As the Starks prepare to fight, Davos loses something dear. Ramsay plays a game. Daenerys faces a choice."
You May Also Like...