Erm… What Did We Just See? Watch Game Of Thrones' Daenerys Sing 'Mmm Bop' In DOTHRAKI!
26 May 2016, 11:45 | Updated: 4 December 2017, 11:10
Game of Thrones' Emilia Clarke: Dothraki Is a Real Language
03:34
She's the Mother Of Dragons, the Breaker Of Chains... and the singer of pop classics?!
She's grown into one of the most popular characters on television over her time as Daenerys 'Stormborn' Targaryen on Game Of Thrones over the past six years.
She's had tussles with crazy ass witches, earned herself an army of Unsullied and freed the slaves of Meereen, but one thing Daenerys has only JUST conquered - is singing a cult pop song in the Dothraki language!
Until now that is - because Emilia Clarke just busted out a bit of Hanson's 'Mmm Bop' in the fictional language like it was no biggie. It is, Emilia, and we're scared/impressed right now...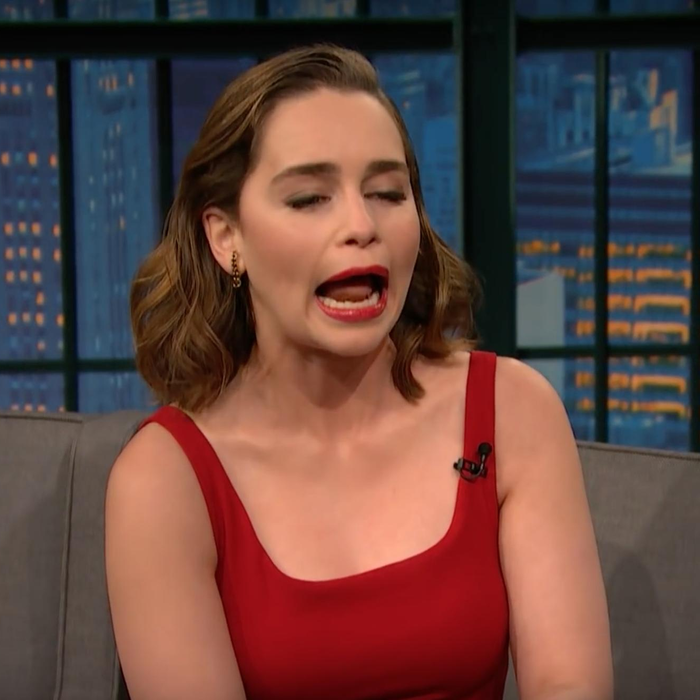 You may also like...