VOTE: Will Daenerys Targaryen ACTUALLY Turn Out To Be The Main Villain On Game Of Thrones?!
1 June 2016, 12:20 | Updated: 4 December 2017, 11:10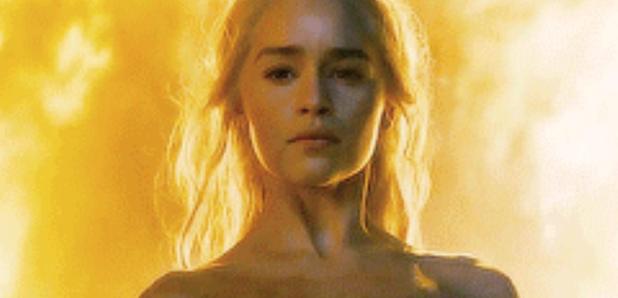 Will the Mother of Dragons become... the Mad Queen?
We've followed her journey for over five season now - backing our Khaleesi all the way - but did all us Game Of Thrones just overlook one major factor in the journey of Daenerys Stornborn Targaryen? Is the Mother Of Dragons, the Breaker Of Chains ACTUALLY the show's main villains?
Judging from fan reaction on Twitter - and a LOT of theories on the topic - it's almost like the latest episode of season six 'Blood Of My Blood' has lifted the rose-tinted goggles on everyone's favourite white-haired conqueror.
And that's it there, that Dany is ACTUALLY and explicitly described as a conqueror who just rallied her armies and commanded them to "kill my enemies in their iron suits and tear down their stone houses".
While a rousing speech from the lady is nothing new, what many are noticing is how her latest speech (said from on the back of a giant dragon no less) was ALL about her own agendas rather than any altrusitic, slave-freeing logic.
Add that to the fact that the episode in question ALSO featured flashbacks to her father, the Mad King Aerys II Targaryen who tried to BURN the people of King's Landing alive, and it has us asking… is Daenerys on the road to become the Mad Queen?!
The Mad King Aerys II Targaryen pic.twitter.com/Wwfj2iW5Sc

— ∴needle∴ (@withepointyend) May 30, 2016
It's even outright spelled out to us in one scene where her mate-come-lover Daario says: "You weren't made to sit on a chair in a palace. You're a conqueror, Daenerys Stormborn". And it's kinda true - she HAS been a much better conqueror than an actual ruler!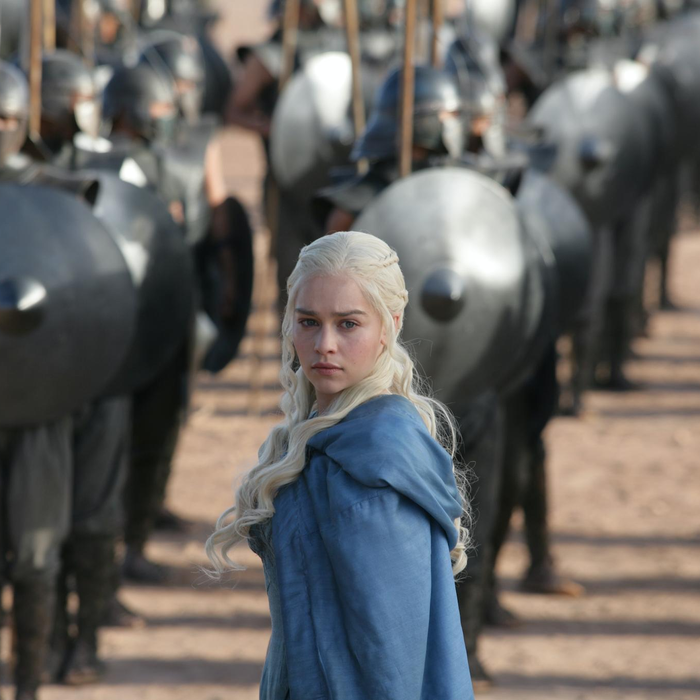 While there are a LOT of people hanging out in Westeros that fans would probably love to see facing Dany's wrath (we're looking at you Walder Frey), GOT fans are also pretty fond of a lot of people, especially the Starks, but it doesn't sound like they'll be on her list to spare!
"Lannister. Baratheon. Stark. Tyrell. They're all just spokes on a wheel. This one's on top, then that ones on top, and on and on it spins. I'm not going to stop the wheel. I'm going to break the wheel," Daenerys memorably said once.
Daenerys Targaryen's coming home, OH LORD SHE'S BEEN OFF IN ESSOS FOR SO LONG #HamForThrones pic.twitter.com/ZgRbNNsHKH

— Victoria Aveyard (@VictoriaAveyard) May 25, 2016
We'll leave it to you to decide… cast YOUR vote below!
You may also like...