Love Island's Gabby & Marcel Finally Hooked Up On The Outside But It STILL Wasn't Romantic Enough For Them
26 July 2017, 14:21 | Updated: 4 December 2017, 11:10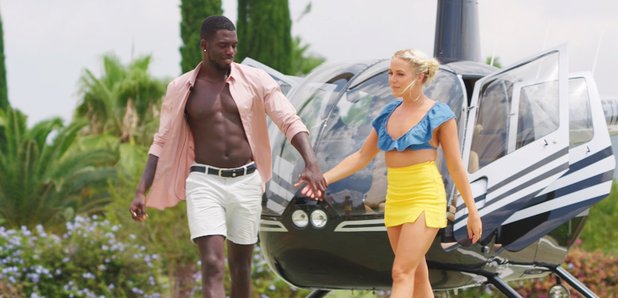 You just can't please some people...
Love Island finalists Gabby and Marcel were committed to waiting until they left the villa before hooking up, but now they've confirmed that they have done the deed…
… but it wasn't quite as romantic as they would've hoped.
> Love Island Gabby's Ex Has Defended Her Against Claims She's 'Fake' & Revealed "She's The Sexiest Girl I've Ever Met" Gabby commented that "It was amazing" and that "It was worth the wait".
So, how did it all happen?
Well, "It was after the wrap party" but she did admit that whilst wanting to wait to make it special, it wasn't actually that romantic. "Once again, the other islanders were in another room and there was a chaperone somewhere", she revealed. Yeah, not really the recipe for romance is it?
They also revealed how they're going to navigate their relationship now they're in the real world.
"Now we've come out we'll have days out, and look forward to seeing each other. We live 20 minutes from each other but we won't jump into living with each other, it's so unnecessary", they commented.
Remember when #TextGate happened...?