Love Island's Gabby Was Totally Relatable When She Revealed She Felt 'Inferior' To The Other Girls
6 July 2017, 13:59 | Updated: 4 December 2017, 11:10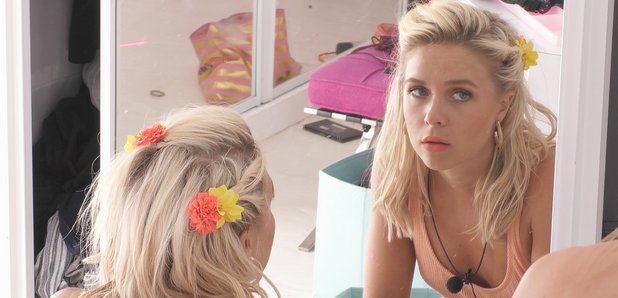 Awww Gabbby!
Gabby proved that she's just like every other girl on Love Island when she admitted to feeling 'inferior' to the other contestants.
The blonde bombshell was left in tears yesterday after the arrival of Theo and Jamie - both of which failed to choose to take Gabby on a date.
> 'Love Island' Received Tonnes Of Complaints For One Thing (And It's Not That Late Night Raunchiness!) Our guess is that the reason behind this is because she's been so happy with Marcel, that they're the golden couple and who would want to even potentially ruin that?!
However, Gabby's confidence took a bit of a knock when Theo decided to take Tyla, Amber and Olivia out on dates while Jamie took Camilla, Tyla and Amber out.
Gabby confided in the girls and Marcel claiming that she feels 'ugly' because no one tried to get to know her, whilst insisting that she doesn't want to leave Marcel.
She also revealed that she's considering plastic surgery when life in the villa is over.
"I wanna do all of this s**t to myself because I feel like I'm not as good as everyone else because they've got something I don't have", she explained.
Marcel being the absolute sweetheart that he is, rushed to Gabby's side, declared his love for her and told her that he would tell her she was beautiful for the rest of her life.
Fans also shared their love for her on Twitter.
Every girl has felt like Gabby has. 'Not good enough'. It's awful to see it on screen as she is more than good enough #loveisland

— Em Sheldon (@emshelx) July 5, 2017
A little piece of me dies whenever I see gabby upset #LoveIsland

— Love Island (@LoveIslandNot) July 5, 2017
I think every girl watching Love Island completely understands where Gabby is coming from right now. What a girl for being completely honest

— Olivia Joy (@ojjyojjyojjy) July 5, 2017
Gabby please do not change anything about yourself, you are beautiful and real and everyone loves you #loveisland

— Love Island Reacts (@LoveIslandBants) July 5, 2017
Gabby I'm with you mate! We all feel like this sometimes, don't feel bad!! You're beautiful inside and out #loveisland

— Scarlett Moffatt (@ScarlettMoffatt) July 5, 2017
don't think i've ever related to a person more than i have gabby on this episode of love island

— fay (@faystaker) July 5, 2017
100% understand why Gabby is upset. If you don't, then be grateful you've never had to feel like the ugly one in a group. #LoveIsland

— Kerry-Danielle ♡ (@KerryDanielle) July 5, 2017
Hear that? That's the sound of our hearts breaking.
The Love Islanders played quite a sexy game of Beer Pong too...