Best Of Twitter 2015: 12 Tweets That STILL Have Us In Absolute Stitches
11 December 2015, 11:57 | Updated: 4 December 2017, 11:10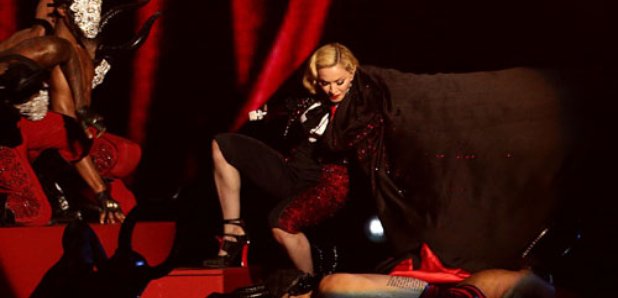 Because if watching your fav celeb fall over wasn't funny enough, Twitter was there to kindly ensure it went viral!
What a year 2015 has been for Twitter. Check out the funniest tweets that have had us in stitches all year long.
One of life's big questions
Is it "fleek" or "on fleek"? I want grandmas eulogy to be just right.

— Sentient Tumbleweed (@MikeCanRant) March 30, 2015
Katy Perry on Coachella
What would it smell like if you compiled all the crotches of all the cut off jeans worn this weekend? #Crotchella :(

— KATY PERRY (@katyperry) April 11, 2015
The time Katie won Celebrity Big Brother
Let's relive Katie Price's best bits. #CBB pic.twitter.com/NSKCDzQaQk

— Alexander (@DaBatterMe) February 6, 2015
Ant & Dec's reaction to #CapeGate
Ta for all your lovely messages, we really enjoyed it. We're stuck in A&E with @Madonna. Still an hour wait..... #BRITs2015. D

— antanddec (@antanddec) February 26, 2015
Tyler Oakley's explanation of a movie
for my fellow teens that are confused while watching the #oscars right now, a "movie" is like a 5400 second snapchat story

— Tyler Oakley // 2 (@tyleroakley) February 23, 2015
That guy caught out in Eastenders Live
Congratulations to the guy on the left. What a performance! #EELive pic.twitter.com/Ipop1mreOj

— Kevin O'Sullivan (@TVKev) February 20, 2015
Kanye standing on a table in Nandos
So, it turns out Kanye is much taller in real life... #NandosO2 pic.twitter.com/fccOkaZS6K

— Nando's (@NandosUK) February 25, 2015
That ridiculously clever guy on University Challenge final
This is one of the most insane shortest question and answers in University Challenge ever https://t.co/akk2wRM8GJ #universitychallenge

— Scott Bryan (@scottygb) April 13, 2015
The dress and everything that came with it
If that's not White and Gold the universe is falling apart. Seriously what is happening????

— Anna Kendrick (@AnnaKendrick47) February 27, 2015
Was she joking all along?
For anybody who actually thinks I misunderstood the "favorite dish" question - you clearly don't get my sense of humor

— Demi Lovato (@ddlovato) September 13, 2015
#OhNoNiall
https://t.co/AY9lfdMP81 - ooohh noooo, Niall !

— Louis Tomlinson (@Louis_Tomlinson) April 13, 2015
Drake getting a mouthful of Madonna
Drake looks like a little 6 year old kid who's been forcibly kissed by his auntie with a moustache. #Drake #Madonna pic.twitter.com/GUfu5JEywt

— James Brown (@jamesjamesbrown) April 13, 2015

You May Also Like...