Couple Announce Pregnancy To Their Family... By Rapping Fresh Prince Theme Song!
15 April 2015, 12:08 | Updated: 4 December 2017, 11:10
Fresh Prince pregnancy announcement
01:07
This American couple decided to try out their rap skills for a family announcement. See how they did...
Telling your family you're expecting a baby is obviously a HUGE moment in the lives of any couple, so of course you want it to be special, but this couple have gone ever further than most!
Jesse and Melissa Meek opted to post parody video of themselves rapping a *ahem* unique version of the Fresh Prince Of Bel-Air theme song to reveal the news to their families while driving along in their ride, complete with sideways baseball caps! SO street!
"I woke up in the morning around 7 or 8, and I thought to myself, 'Oh man, I'm late," Melissa 'raps'. "Looked at my test stick, it was finally there, a little plus sign, we're now three, not a pair!"
The video ends with Melissa showing off a sonogram of their future bundle of joy. Props for effort on the lyrics, guys! But we're not sure how Will Smith would feel about this...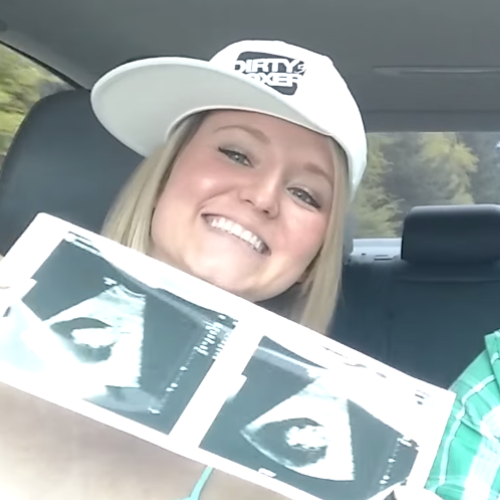 You may also like...
Check Out The Best Pop Star Stage Falls... EVER!