#FirstTweet See What The Stars Said When They Joined Twitter
20 March 2014, 17:10 | Updated: 4 December 2017, 11:10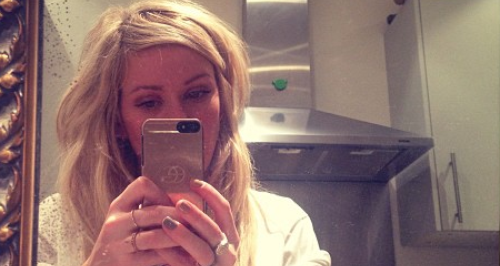 As Twitter turns 8, we're looking back at what some of the world's biggest artists were saying when they jumped on the Twitter band wagon.
As Twitter celebrates it's eighth birthday the world is looking back at what they first said when they joined the social networking site.
Who knew it would become as big as it is? Who knew Katy Perry would end up with over 50 million followers after posting she had just arrived in Berlin? Ed Sheeran even had his doubts.
Join us as we go back in time to find the #FirstTweet of some of our favourite stars.
is with justin and alan, learning to be a lady

— Lily Allen (@lilyallen) January 30, 2009
The Wait Is Ova. Nov 23 09

— Rihanna (@rihanna) October 13, 2009
I wish I didn't spontaneously burst into tears in people's studios. Highly embarrassing for them

— Ellie Goulding (@elliegoulding) May 27, 2009
just joined tiwtter at mr @jakegosling house, he said its a good idea, do you agree? im not convinced yet

— Ed Sheeran (@edsheeran) October 26, 2009
Enjoying my day at home :)

— Harry Styles (@Harry_Styles) August 22, 2010
op rehearsing for my video just dance and am now at wmc to perform at the Armani and nervous records party. But I am no nervous record! ...

— Lady Gaga (@ladygaga) March 27, 2008
Welcome to the official Miley Cyrus "Gypsy Heart Tour" twitter page!!!

— Miley Ray Cyrus (@MileyCyrus) March 30, 2011
Ssup it's P and i am OTHER. I'd like to send my first tweet and thank everyone who has supported my vision and endeavors over the years.

— Pharrell Williams (@Pharrell) July 20, 2011
In The Studio With Far east Movement

— Bruno Mars (@BrunoMars) January 6, 2010
i have officially entered the 20th century. i mean the 21st.

— P!nk (@Pink) April 4, 2009
Just got into Berlin... feeling better thank you, have my vicks inhaler by my bedside... and P.S. I TWITTTTER! GAH. Such a follower!

— Katy Perry (@katyperry) February 21, 2009
i think my fingernails are too short to be a member of the twittersphere

— Lorde (@lordemusic) November 22, 2012
I have just joined twitter. Wow

— example (@example) October 1, 2008
This is a test Future History Music Group

— Jason Derulo (@jasonderulo) April 1, 2009
What was your #FirstTweet? Tweet @CapitalOffical and let us know...