The First Ever 'First Dates' Baby Has Been Born & No, It's Not Named After Fred
15 May 2017, 12:18 | Updated: 4 December 2017, 11:10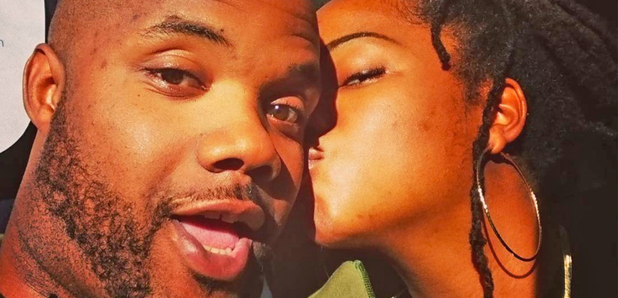 So it turns out people really do find love on 'First Dates'...
It would be easy to be sceptical about the process of the show 'First Dates'. People meet for the first time ever and enjoy (hopefully) a date in front of laods of TV cameras and other people also on their first date. It doesn't exactly sound like the perfect setting to find love does it?
Well for one couple, it actually was and they've just announced the birth of their first child, only ten months after they first met on the show! Ibiba Mudada and Aarron Stewart met on the show and have just welcomed their daughter Aziza to the world!
Born at the end of April and weighing 9lbs 4oz, new mother Ibiba seems completely smitten by the new arrival, saying, "We barely put her down. She is the star in our home now."
Talking about her time on the show when the pregnancy was first revealed back in 2016, Ibiba told a tabloid, "I was trying to keep it cool but I fancied him so much. I loved his long eyelashes and really genuine smile."
And after their date on the show, things moved on pretty quickly.
"Things got serious after the third date. Everything was quite intense. Then we went bowling and he met one of my best friends, who told me, 'He's a good 'un!', Ibiba explained
"When I found out I was pregnant I wasn't sure how he'd react. It was so soon. We were getting into bed and I said, 'There's a baby in my belly – what's going on?' but he seemed really happy."
Aarron added, "I never expected to find love, let alone have a kid. It's absolutely nuts – but I'm so happy."
Ibiba and Aarron both already have children from previous relationships.
During their episode on the show, which aired on 31st Ocotber 2016, Aarron told Ibiba that he doesn't want any more kids.
"I was really adamant, actually", he revealed. "But it hit me when I went to the first scan how excited I was. I can't wait to go back to the restaurant with our new baby and show Fred, the maitre d'."
Now their daughter has been born she's become the centre of their world and the pair owe it all to their appearance on First Dates. "Our decision to go on First Dates was the best of our lives and very few people are lucky enough, as we are, to be able to sit down and watch over and over the very first second we set eyes on each other," Ibiba explained.
"We both genuinely believe it was practically love at first sight. When we are pensioners I want to be able to remember that first moment and recall the way my heart skipped a beat the instant I saw Aarron."
It's literally a fairytale story and we're so happy for the pair of them! Congrats guys.
You may also like...