Kim Kardashian's Playdate With Fergie Turned Into An Epic Music Video…Obvs
11 July 2016, 16:47 | Updated: 4 December 2017, 11:10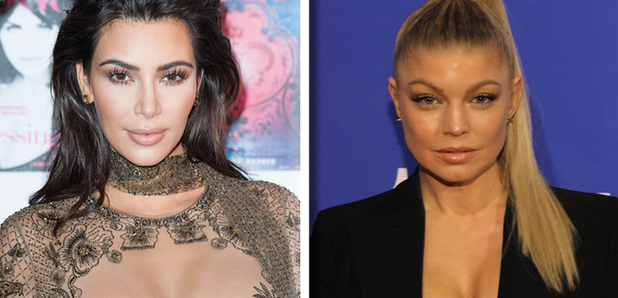 When it comes to making viral videos that really get people talking, there is no one greater than Kim K.
So when she took her daughter North for a play date with the Fergie's son Axl, it made sense that a new must see video was spawned.
The visual in question is of course the racey music video for Fergie's latest single 'M.I.L.F.$', which also features the likes of Ciara and Chrissy Teigen.
Talking backstage at Wireless Festival recently, the Black Eyed Peas star said "I'm so honoured that all these women agreed to do this and were on board and they were just so game."
"Kim and I were having a play date so it was actually very natural and organic. It's so funny when Axl saw her in the video cos he was like 'Is that Nori's mommy?' and I'm like yeah her name's Kim."
Fans of the 'London Bridge' star will also be pleased as Fergie also CONFIRMED that she has a new solo album on the way – yaaay!
With will.i.am also revealing to us recently that the Black Eyed Peas will soon be making a comeback, it seems we'll be seeing a lot more of Fergie throughout the rest of 2016.