Taylor Swift Fans Got Pranked With A Fake Tour Website & No One Is Happy
25 August 2017, 14:15 | Updated: 4 December 2017, 11:10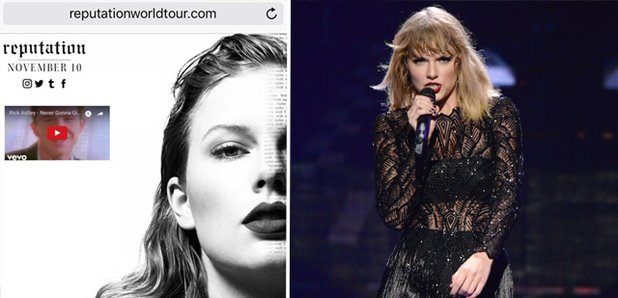 Kinda the worst thing ever, kinda the best.
A lesson that we can all learn from Taylor Swift's comeback is: never mess with the Swifties.
Especially the day before the singer is about to debut a brand new song, her first since '1989'.
> All The Kanye West References In Taylor Swift's New Song 'Look What You Made Me Do'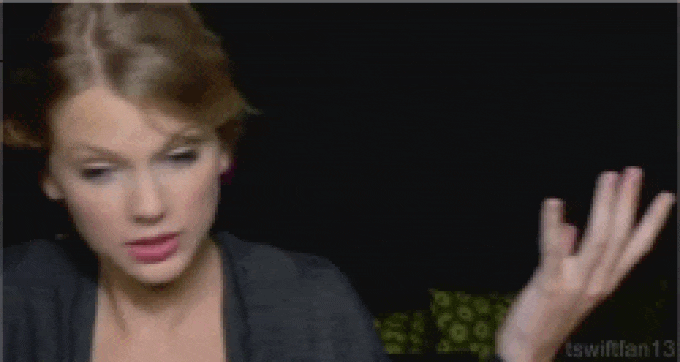 In the last week alone, Taylor has deleted her social media, unfollowed everyone, posted teaser videos of snakes and announced a brand new album, 'Reputation'.
Naturally, the internet has basically been in panic mode ever since and her fans have eagerly been counting down the minutes until 'Look What You Made Me Do' was due to drop.
But amongst all the excitement, some fans attempted to pull off a major prank.
Some fans seem to have created a website called reputationworldtour.com. But instead of providing information about the potential upcoming world tour, the instead showcased Taylor's new album artwork with a message that said: "We love you Taylor! Good luck with your release" along with the original internet troll - Rick Astley's "Never Gonna Give You Up".
Fans were quick to jump on Twitter to express their frustration. And whilst some were actually impressed with the fan's efforts to buy a domain and put the effort into creating an entire site, others were convinced that it was Taylor herself who created the joke.
Disclaimer: Some tweets contain swearing.
IM WHEEZING I HATE EVERY SINGLE ONE OF YOU. ONE OF YOU FULLY PAID FOR A DOMAIN NAME TO FUCKING RICKROLL US pic.twitter.com/yO0dC5Uvao

— millie (@nathndrakes) August 24, 2017
i just went on a website claiming that taylor's new single just dropped but it was a rick roll pic.twitter.com/Smyp9b8QYF

— nolan (@triptoyourknee) August 24, 2017
someone deadass bought the domain, built a website, and put up a countdown just to rick roll a bunch of taylor swift stans i'm skjsfsfjhks

— ash (@carolinaswifts) August 24, 2017
Someone help me: did @taylorswift13 just Rick roll EVERYONE? https://t.co/BgZZVBMhdz #WHATISHAPPENING pic.twitter.com/ofRXC9omoz

— Taylor O (@OhhhTaylor) August 24, 2017
Oh, and then there's this...