A Fake Ryan Gosling Presented An Award In Front Of Baffled A-Listers & Got Away With It
9 March 2017, 12:00 | Updated: 4 December 2017, 11:10
As mistakes go, the organisers of this award show have had an absolute shocker here.
Somehow...someone....somewhere was able to fool the organisers of Germany's 'The Goldene Kamera Awards' that this Ryan Gosling lookalike (kind of) was the man himself. So much so that he got to present an award!
The host introduced the imposter by saying, "Men hold on to your wives and wives hold on to your men, here is the one and only Ryan Gosling". Well, we've got a feeling, the men and women of the crowd loosened their grip on their partners as soon as "Ryan" appeared.
As he took to the mic, audience members such as Colin Farrell and Nicole Kidman looked on stunned as Munich-based cook Ludwig Lehner addressed the audience; "Good evening, I am Ryan Gosling! - I dedicate this award to Joko and Klass, thank you very much. There is a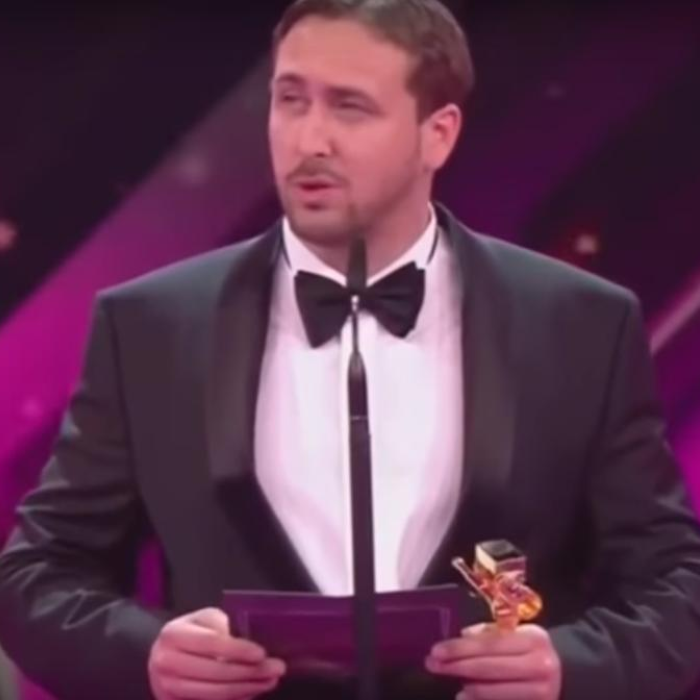 PIC: YouTube/Goldene Kamera

It has since been revealed that two German pranksters Joko Winterscheidt and Klaas Heufer-Umlauf were behind the entire thing who even set up a fake agency in order to get the "lookalike" booked by the show...#Dedication
That face from Colin Farrell though...
You may also like...