"I'd Make A Great Wife!" EOTB's Zahida Allen Talks Marrying Sean & Stalking Her Exes!
17 January 2017, 00:01 | Updated: 4 December 2017, 11:10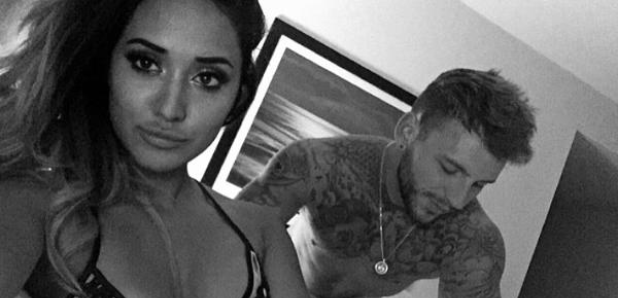 PLUS find out what happened when her fellow Geordie Shore cast member Aaron Chalmers joined the show…
Ex On The Beach is about to come storming back to our screens tomorrow night, and it looks set to be one of the wildest series' yet – and there might even be and EOTB wedding if Zahida Allen has anything to do with it!
Zahida – who is also one of the new cast members on Geordie Shore – found love on the new series with fellow singleton Sean Pratt… who's since had her name tattooed on his hand – and the couple are so serious they've even talked marriage!
Explaining how they got together, Zahida told us, "It took a lot for me and Sean to get to where we are now. It was on and off, constant jealousy and fighting. He was always trying to say 'If you fancy me too much you need to back off yourself', and I was thinking 'No, I'm going to be persistent!'.
"I didn't want him to know I was a proper nutter but I think he's seen! It definitely paid off in the end, I never knew I'd be leaving a show like that with someone who I absolutely adore.
"He does have a tattoo of my name, it was a surprise. I didn't know he was going to get that and then he did and I was just blown away by it."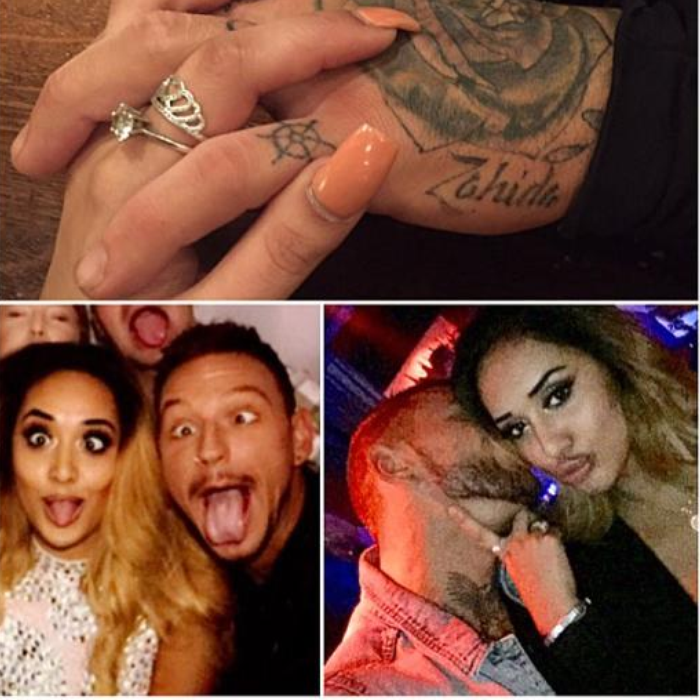 And, although Zahida and Sean didn't get together until a couple of months after filming the show, it got serious pretty quick. She revealed, "He was saying at the start that he doesn't want a relationship and the next person he's in a relationship with he wants to marry. Obviously me, I'd make a great wife! He can't be going with any other girls now he's marked for life!
"I told him, 'If we ever finish and you think you can get married and have kids and live in a house with someone else, one day when you're having your tea, if you look out the window I'll be there having my tea on the outside!"
And she's not kidding… Zahida revealed the craziest thing she did on the show was TOTALLY ruin a romantic moment between her ex and someone else. "There were a few crazy moments. The one that springs to mind… I'm on the top of a tower of two people's shoulders with two people holding my hands so I could spy into the penthouse to see what my ex was up to [with another girl].
"I went in the room. I went into the penthouse when he was in there and I went 'Hi! Hello, I'm just coming in!'. I hope girls, after they see this tomorrow, think 'I'm going to do and say whatever the hell I want'. Don't hold back! Go on lasses!"
Zahida wasn't the only Geordie on the Beach… she was joined by Aaron Chalmers who caused a few ruckuses of his own. She revealed, "Aaron's my friend so when Aaron came in I was really happy, but because he came in in the middle he didn't really know about the people who were fighting and the people who weren't getting involved.
"There were a few people in there who showed one side to Aaron and one side to everyone else and that caused arguments because Aaron was like 'You're all bullies, what are you doing?'. But it wasn't like that at all, obviously if you've spent seven or eight days not getting on with someone and then Aaron walks in and just sees that he's obviously going to side with the person he feels sorry for.
"We had a few disagreements but I think because we are both Geordies we are both mouthy, of course we're going to disagree with each other but we'd make up again after an hour and have a little cuddle.
"I braided his hair a few times but we fell out one time when I was braiding his hair and I was doing it really hard and he was like 'Are you doing this on purpose?!' and I was like 'Of course I am, you pissed us off! I'm going to rip all your hair out!'"
Well, we're definitely excited to tune in to this series… especially to see whether Aaron ended up with a bald patch after all that hair pulling!
Ex On The Beach returns to MTV tonight (Tuesday 17th January) at 10pm.