WATCH: Ellen DeGeneres Dislocated Her Finger & The Story Of How It Happened Is Amazing
22 March 2017, 16:12 | Updated: 4 December 2017, 11:10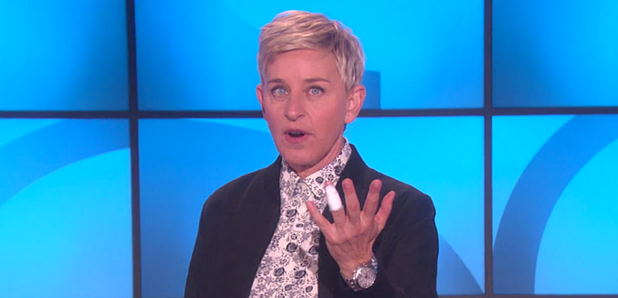 Oh Ellen!
When we heard that Ellen DeGeneres had dislocated her finger, we wondered exactly how she'd managed it and guessed that, because it's her, there had to be a funny story behind it.
It turns out, we were absolutely right and Ellen re-telling the story is brilliant.
Check out this x-ray of Ellen's finger to see just how much damage she did...
This is my finger. Seriously. Find out what happened tomorrow. pic.twitter.com/oy4sAyvPDN

— Ellen DeGeneres (@TheEllenShow) March 21, 2017
Now watch Ellen describe exactly what happened and how she managed to end up in A&E...
Not one to see the negative side of things though, Ellen was only looking at positives and posted this cheeky tweet after the whole thing...
I broke my finger, but at least I have a story to tell. https://t.co/bXH7ZlfiAc pic.twitter.com/kH5FDWfZbX

— Ellen DeGeneres (@TheEllenShow) March 21, 2017
Fans were fully behind the TV star and shared their messages of support for her on Twitter...
@TheEllenShow you're a strong woman, Ellen. We hope it heals soon

— Jenn (@jeni_sha15) March 21, 2017
@TheEllenShow get well soon

— Aamir Khan (@susmitchakrabo1) March 21, 2017
@TheEllenShow Wishing you a speedy recovery. Glad you're able to laugh about it now.

— Karen (@loveimzadi) March 22, 2017
Oh Ellen what are you like. We hope your finger mends quickly!
You may also like...