Download Our AWESOME New Free Music App - Now Also Available On Android!
2 September 2015, 09:27 | Updated: 4 December 2017, 11:10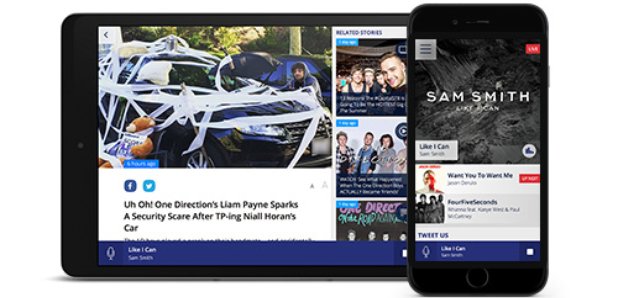 Check out our revamped Capital app for ALL the biggest anthems of the moment while keeping up with everything happening in the world of pop.
The brand new Capital app has finally arrived so now you can keep the UK's No. 1 hit music station with you 24/7 so you don't miss out on ANYTHING - and it's now available on GooglePlay as well as iTunes!
As well as listening to ALL the latest chart anthems we play on Capital, taking your favourite station wherever you go, you can also track your FAVE superstar's every move to make sure you're always up-to-date with where they are, what they're up to… and what they've got coming up!
PLUS… you can watch all the latest hit music videos trending across the world of pop, get EXCLUSIVE music news as it happens and, of course, be in the loop on the latest showbiz gossip doing the rounds. Now that's what you call a AAA pass!
And it's out NOW… so get yourselves over to iTunes store or Google Play to download the brand new Capital app:
You may also like...
Check Out ALL The Latest Hit Music Videos Below: