Get The Look: 10 KILLER DIY Looks For Halloween
30 October 2014, 11:10 | Updated: 4 December 2017, 11:10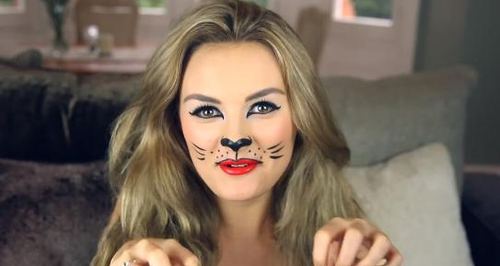 It's all about the costume, and we've got you covered with ten of spookiest, silliest and sexiest looks for 2014!
Make this Halloween count and wow your friends with some of these brilliant DIY costumes, from vampires and zombies to Miley and Lorde, we've picked the BEST step-by-step guides from YouTubers on how to WOW this Halloween.
Get the materials you need to recreate Ariana Grande's look in 'Break Free' and skills to master some SERIOUSLY gruesome make-up.
Obsessed with The Walking Dead? Consider rocking this frighteningly realistic zombie look.
Team Jacob? Then this beastly werewolf look is DEFINITELY for you!
Vamp it up like the cast of Vampire Diaries with a pair of fangs and rock this sexy Dracula look
For a last minute Halloween look... try out this super-cute simple cat costume!
'Dem bones, dem bone! Try out this skeleton look! #Simples
Blow them away with this easy way of taking on Ariana Grande's 'Break Free' outfit
Feeling daring? Try out Miley's VMAs look for a show-stopping costume this Halloween!
Channel your inner Tarzan with this sexy Katy Perry look from her video for 'Roar'
For a 'dead famous' look grab your make-up bag and try out this Lorde tutorial
Get your swag on with this Justin Bieber fancy dress for a VERY unique look this Halloween
You may also like...