WATCH: You NEED To See Your Fave Disney Songs Get A HILARIOUS 90s R&B Rework
24 April 2015, 10:55 | Updated: 4 December 2017, 11:10
90s Disney by Todrick Hall ft. Shoshana Bean
05:17
Ever wondered what Aladdin, The Lion King and more Disney classics would sound like as 90s R&B? Wonder no more…
Ever wanted to hear The Little Mermaid soundtrack over a Ginuwine beat? How about The Lion King set to Mariah Carey's 'Always Be My Baby'? We've found all that and MORE.
The very clever Todrick Hall has taken songs from Aladdin, Beauty and the Beast and more and set the lyrics over iconic 90s R&B and Hip Hop beats – and it's AMAZING.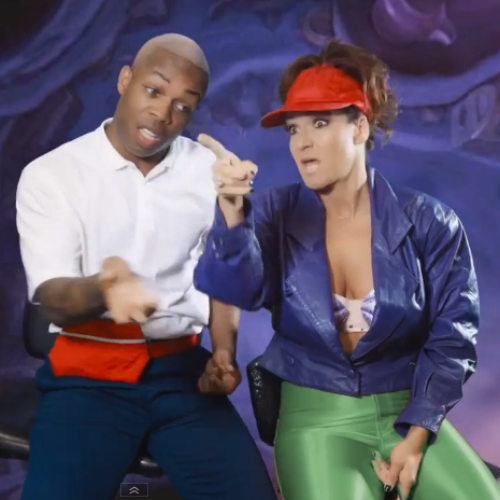 Aladdin set to Montell Jordan's 'This Is How We Do It' is a definite highlight in this VERY different Disney medley (and we never imagined Princess Jasmine would rock a pair of dungarees!) – it NEEDS to be watched. You can thank us later!
Watch what happened when the One Direction boys actually became 'Friends'!: