Looks Like The Minions Are Coming To Star Wars Thanks To Daisy Ridley!
23 June 2016, 11:39 | Updated: 4 December 2017, 11:10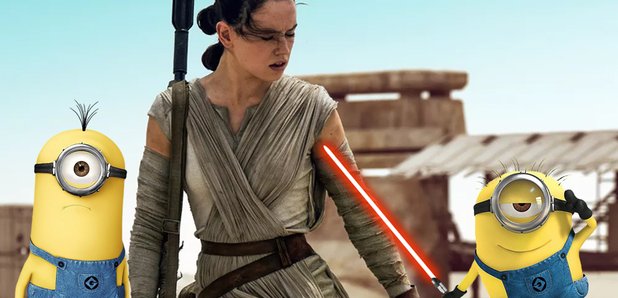 The Star Wars actress had a little accident with a home skincare remedy... and ended up dying her skin yellow!
As far as goofs at work go, delaying a multi-million dollar movie is a big one... and that's what Daisy Ridley might just have done!
The Star Wars Episode 8 star posted a video to her Instagram account on Friday, admitting that she'd had a little accident while applying a home skincare remedy to her face...
The 24-year-old actress, who captured everyone's hearts as Rey in last year's addition to the franchise, admitted that she'd used Google to find a skin care remedy, but went a little too heavy on the turmeric.
"I have filming tomorrow... and it's not Minions 2. It's Star Wars Episode VIII." she awkwardly admitted.
No word yet on if her faux pas delayed the shooting of the upcoming sci-fi flick, but her latest post only shows half of her face, with a greyscale filter... so who knows. Maybe the Minions will FINALLY have a crossover with Star Wars?
You May Also Like...