JK Rowling Spoke About Whether There's Going To Be A New Harry Potter Film With The Original Cast
20 January 2017, 15:19 | Updated: 10 December 2018, 10:39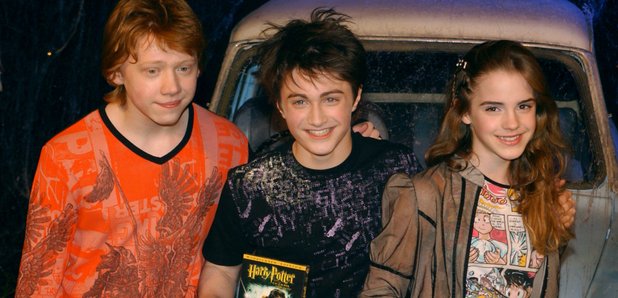 We don't think we've ever been so excited.
In yet more exciting Harry Potter news, there might actually be a Harry Potter and The Cursed Child film…
… and it gets better: it'll star Rupert Grint, Emma Watson and Daniel Radcliffe. YES.
With all the hype around the West End show, it's no wonder the rumour-mill has gone into overdrive that the script may well be turned into a film.
AND CAN YOU IMAGINE? Don't think we've ever had such exciting Harry Potter news.
According to reports, the new film will be turned into three films and will star the original cast members of Harry, Hermoine and Ron.
When talking to the Unofficial Universal Orlando Podcast, journalist and historian Jim Hill, who claims he has good contacts in the film departments at Disney and Universal, commented: "I have heard that Warner Bros has actually had conversations with [Emma], with Rupert, and, of course, Daniel about Cursed Child, because they want this to be, for lack of a better term, Harry Potter: The Force Awakens".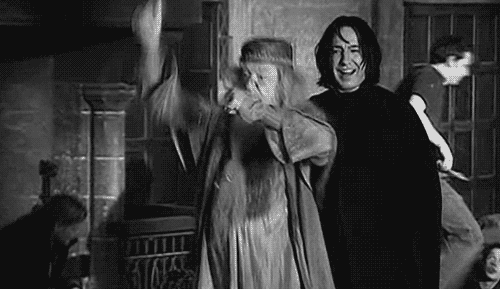 "They want this trilogy of movies to have the actors that we know and love from the original films, that we watch grow up, as adults", he continued.
"Of course, they're hiring a bunch of new, younger actors to play their children with the hope that, if we can lean on JK, maybe there'll be The Cursed Adolescent", he went on.
He goes on to say that he expects the first film of the trilogy to be released in 2026, two years after the fifth and final Fantastic Beasts and Where To Find Them film.
In 2026, Harry Potter would be 37, so we need these next ten years to allow Daniel Radcliffe to catch up.
However, the actor did comment last year that he doesn't think he would reprise his role. "I'm never going to close the door, that would be a stupid thing to do. But I think I'll be happy enough and secure enough to let someone else play it. At the moment it's not even a concern because I'm too young to play the character, but even in 10 years time, I would still feel strange about going back to it", Daniel commented.
Sadly, however, JK Rowling has since tweeted about the likelihood of said film.
I know a lot of people are looking for reasons to be cheerful today, but there is NO TRUTH to the rumour about a #CursedChild movie trilogy!

— J.K. Rowling (@jk_rowling) January 20, 2017
You May Also Like…