WTF HAPPENED HERE?! These Are The CRAZIEST Moments From The MTV Movie Awards 2016!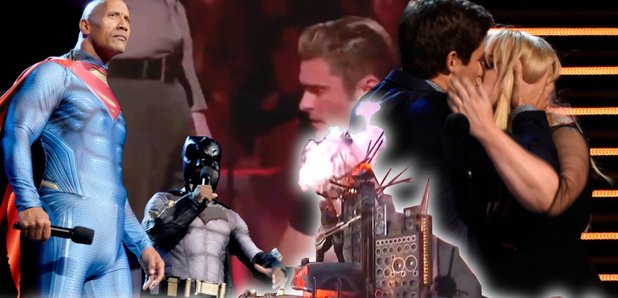 With Kevin Hart and The Rock hosting the ceremony, it was obvious this was going to be a calm, chilled event, right? WRONG! You may want to sit down for the following clips...
Held in the heart of California, the world's biggest A-listers attending MTV's celebration of this year's movies... And then the managed to do some pretty crazy stuff that's left our jaws scraping along the ground since the event.
When you're in the presence of Will Smith, Chris Pratt and so-on, you thought these stars would play it cool - they're used to it, surely. Well, that's why you're wrong.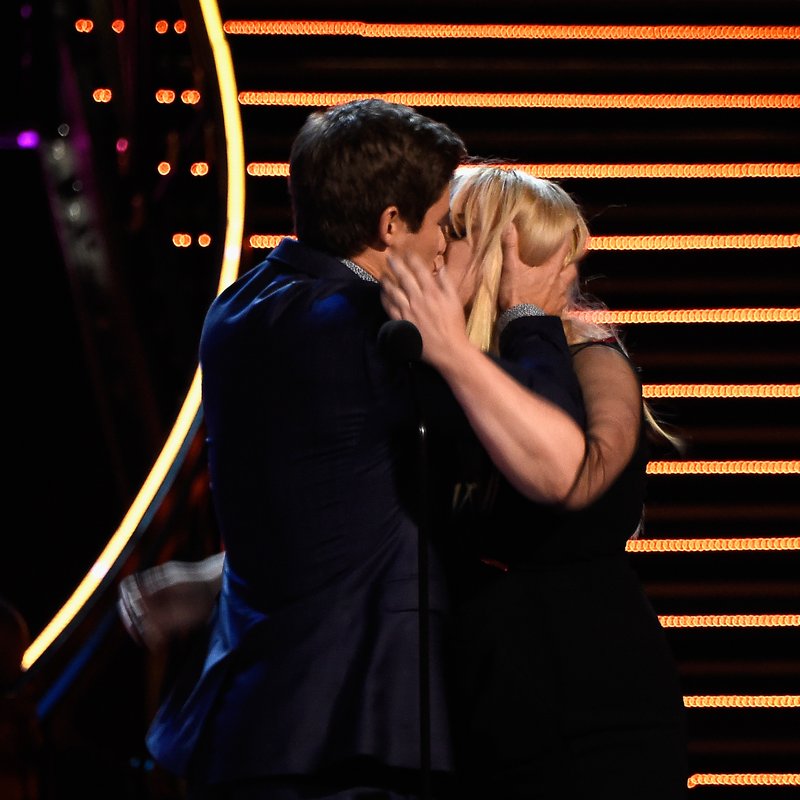 WARNING: The following GIFs may cause your eyes to pop out of your head; for you to swoon uncontrollably; or for you to knock yourself out in a cringe-induced frenzy!
The show opened with Mad Hart: Kevin Road feat. The Rock's ABS!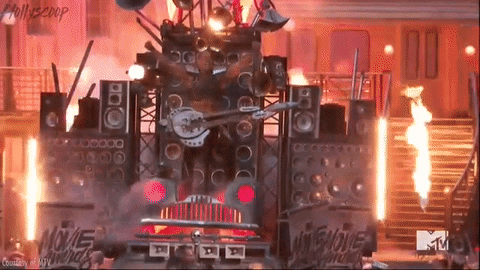 The ceremony began with Kevin Hart screaming (which is kind of what he does in every single film he's starred in to date, to be fair) as Tom Hardy's titular character, with Dwayne strumming his flame-thrower guitar. We don't know what we were more impressed with - the fact that we got to see that guitar guy from 'Mad Max' again, or how Johnson has, like, a twelve-pack?!
Zac Efron - Hollywood heartthrob - wait for it... Spoke to Seth's nuts...
In an attempt to match Zac, Ryan Reynolds, The Rock, etc., Seth became hunky AS WELL as funny. This did come at a price. Well, at two, very-round prices... You see, Seth Rogen was sad that while bulking up, his manhood shrunk. And that's the end of the skit, let's move on, right? Wrong. Efron then got on his knees and apologised to his co-stars 'down there' region. (That's a sentence we never thought we'd say!)
'Tarzan' actor,
Alexander Skarsgård, made Samuel L. Jackson the most uncomfortable man on the planet.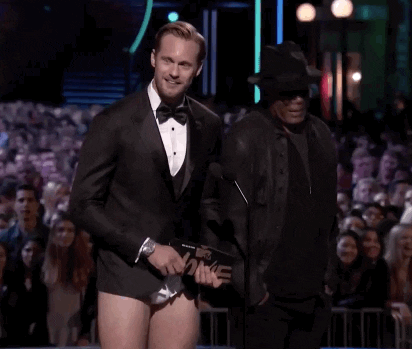 Everything Samuel L. Jackson does, he does it cool. He managed to make a film about flying snakes, and still look cool. But when the guy you're stood next to has no trousers on, well, we can't even blame Sam for not styling this out. Alexander presented the award in nothing but his pants and a shirt. (Admittedly, we weren't complaining, even if Jackson was!)
In true awards-style, Rebel Wilson and Adam Devine shared a kiss...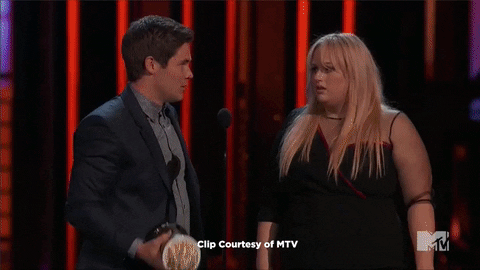 But it wasn't a peck on the cheek. Oh no, no, no! It was a full on, lip-locking, tongue-twirling, saliva-sharing snog that lasted for a good twenty seconds. Even if we felt like it lasted seventeen days. At least. And yes, the two fell to the ground and started bump 'n' grinding. Kind of explains why they won 'Best Kiss' to be fair.
Dwayne and Kevin celebrated Leo's Oscar win in a way no-one else could!

By singing a song about how the 'Titanic' actor, DiCaprio, and the grizzly from 'The Revenant' had some adult fun together. Live on stage. In front of millions of people. And even got the audience joining in. Just when Leo thought we were all done with the memes to do with him...
Eddie Redmayne, the critically acclaimed actor, crawled out of a box. Obviously.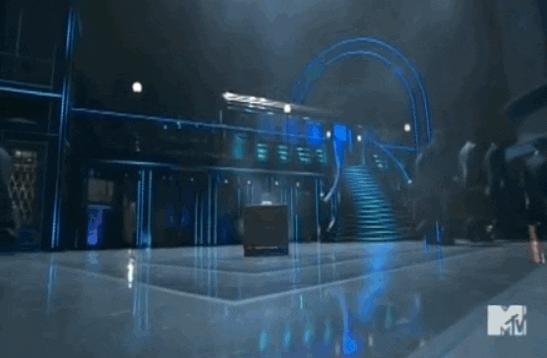 To mark the new trailer for 'Fantastic Beasts And Where To Find Them', there was an elaborate dance sequence, featuring dapper men. Where was the Academy Award winning thespian? Was he doing intricate ballet from the ceiling, hanging from flaming ribbons? Was he immersed in a shark-filled tank, escaping to do a magical reveal at the last minute? Or was he going to climb out of a suitcase at the end of the song? Yeah. We didn't see any flames or sharks either.
You May Also Like...