Crabbe Was Replaced In Deathly Hallows Part 2 Because Of His Extensive Criminal Record
7 June 2017, 15:37 | Updated: 10 December 2018, 11:46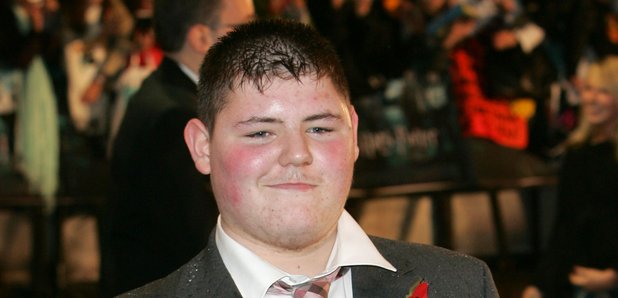 O.M.G.
With the last Harry Potter film coming out in 2011, it's no wonder that the smaller characters have taken a bit of a backseat in our memories of the franchise.
However, cast your minds back to Deathly Hallows Part 2 and you might remember that Vincent Crabbe's character was replaced by Blaise Zibini and nothing was really said about it.
> Fans Think They Have Found The First 'Sex Scene' In Harry Potter That You More Than Likely Missed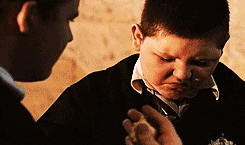 Which is even stranger because if you've read the final Harry Potter book by JK Rowling, then you'll remember the famous moment that Malfoy, Crabbe and Goyle fought Harry, Ron and Hermoine in the room of requirement during the Battle of Hogwarts.
So why was Crabbe replaced?
Well, turns out, the actor who played Crabbe actually landed himself in serious trouble off screen which in turn cost him his role in the film.
According to reports, Waylett was arrested in 2009 for possession of cannabis and possession of a knife. He had to do 120 hours of unpaid work.
The same year as the final film was released, Waylett was arrested and found guilty of violent disorder during the London riots. He was photographed 'holding a petrol bomb' and 'swigging from a stolen bottle of champagne' and later received a two year sentence for violent disorder and 12 months for handling stolen goods.
WOAH.
Remember when we mashed up Stranger Things and Harry Potter?