Courteney Cox And Lisa Kudrow Reunited For A 'Friends' Trivia Game & It's Cute AF
27 September 2016, 12:32 | Updated: 4 December 2017, 11:10
Bonus Round: FRIENDS with Courteney Cox & Lisa Kudrow | Celebrity Name Game
01:15
If you're anything like us there's probably not a week gone by of the last ten years that you haven't lost a good few hours to Friends.
Which is why we kinda lost it over Lisa and Courtney reuniting for an episode of the 'Celebrity Name Game' a tv show show from the US.
It was an extra bonus round filmed just for online, the theme was 'Friends' and Lisa had to guess the names, whilst Courtney gave her clues.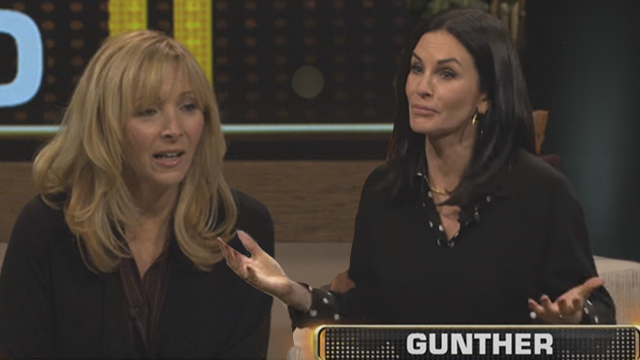 Of course they absolutely nailed it - our fav bit being Courtney's impression of Joey - hilarious!
You May Also Like...