And The Award For Biggest Instagram FAIL Goes To... Conor McGregor! Can You Spot It?!
13 December 2016, 09:59 | Updated: 4 December 2017, 11:10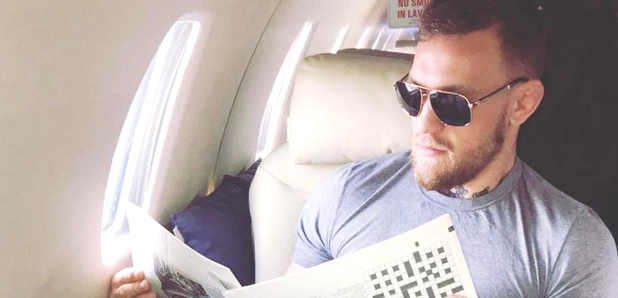 LOLOLOLOLOLOLOLOL.
He may be one of the best professional mixed martial artists on the planet, but if you ever wanted someone to read you a bed-time story, may we suggest anyone other than Conor McGregor?
The 28-year old UFC Lightweight Champion uploaded a snap to Instagram, boasting how he's wearing pyjamas on a private jet (or, because you've gotta abbreviate on the Internet; "Pj's on the P.J") but there was one teeney, tiny / HUGE mistake...
Sure, he may have tucked his trousers into his socks, but that's not the boo-boo in question. Spotted it yet?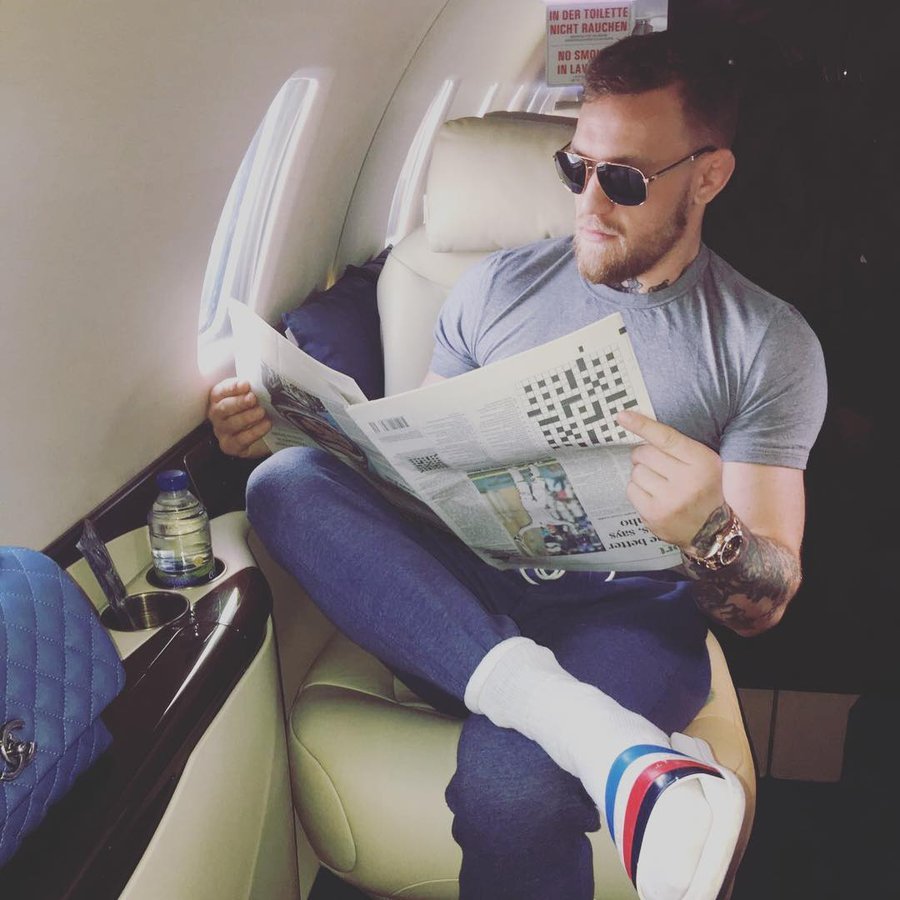 Pic: Instagram
He's reading the newspaper upside down. Seriously. Maybe it's some mind-training tactic he needs to hone before he enters the ring? Or was his plane doing a loop-the-loop and this was the only way he could read the paper? Or was it just a very poorly posed snap? Or - as some are suggesting - is he jabbing at Mayweather?
Either way, ɹǝʌǝu ǝƃuɐɥɔ 'ɹouoƆ.
You May Also Like...