You Probably Missed This Adorable Moment Between Riverdale's Betty & Jughead On Live TV But We're Seriously Shipping Them
5 October 2017, 16:16 | Updated: 4 December 2017, 11:10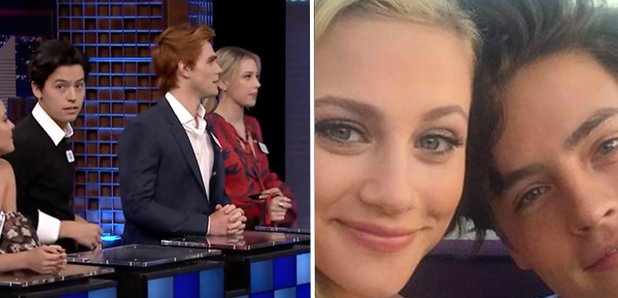 Just confirm it already!
We're avidly following the movements of the Riverdale cast before the new season airs on October 12th.
And most recently, they've appeared on The Tonight Show Starring Jimmy Fallon where they discussed Jughead's hat, completed the Milkshake Challenge and played a game of "Search Party" against the Cyrus family.
> Riverdale's Jughead Reportedly Slammed The Show On Social Media Over Its Apparent Lack Of Photoshop Ability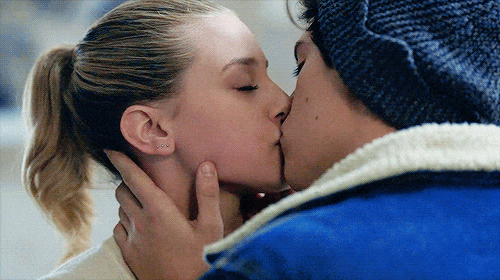 But, most importantly, fans were avidly watching for any signs of affection between co-stars and absolute babes Cole Sprouse and Lili Reinhart.
Now, they didn't sit next to each other: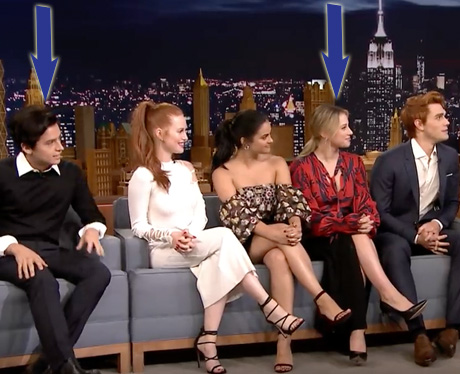 Nor did they stand near one another: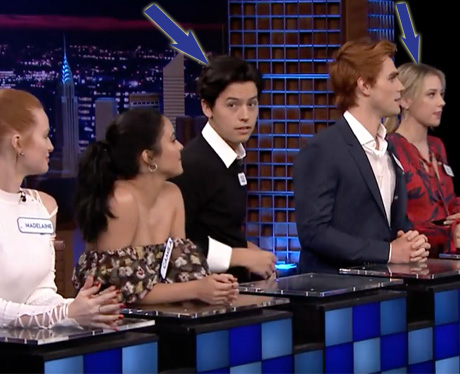 And no, they didn't drink a milkshake together either: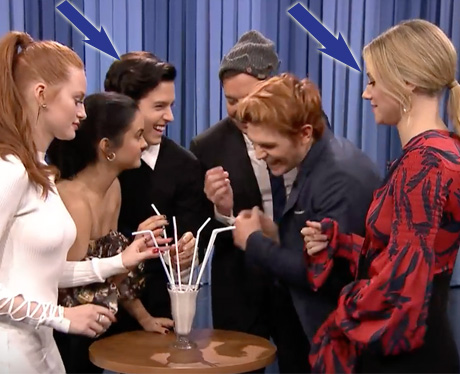 But, fans caught one single moment just before the show cut to commercial where Cole walks over and appears to embrace Lili.
Lili and Cole are clearly determined to keep their relationship as private as possible but we're seriously fangirling over these cute moments.
> We've Got Even More Riverdale Gossip On Our App. Thank Us Later.
Pssst. Ed Sheeran totally made a cameo in an Australian TV show alongside Riverdale hottie, KJ Apa...