Coachella 2016: The VERY Best Highlights Of This Year's Festival That You NEED To Watch!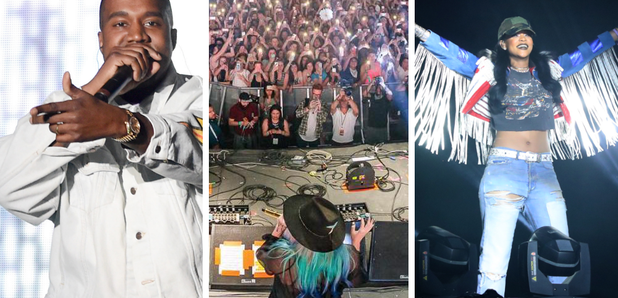 Did you not get a chance to head to California and watch some of the world's biggest music arts, either? Fear not, 'cos we've got ALL of the highlights that you cannot afford to miss!
The yearly music festival, Coachella, is the home of wild performances and even more wild outfits. If you say you're not jealous of everyone who went this year, then we KNOW you're lying!
But don't sulk - after all, we've got ALL of the highlights you could possibly want to see... Without paying the price of a ticket or getting absolutely coated in sweat and mud!
Okay, we NEED to talk about the surprise guests!
When you've bought tickets to Coachella, you can expect to see some pretty major acts, from The 1975 to Major Lazer; The Chainsmokers to Sia. But when you're casually rocking out to your favourite band and they bring out a few surprise acts?! Well, what could be better than that? Honestly, we're asking you, 'cos we don't know!
April 18, 2016
Calvin Harris had a huge set (obvs) and got his pals Big Sean and John Newman to join him. Then, Rihanna burst onto the stage to belt out 'We Found Love'. No biggie. Disclosure also dragged Lorde and Sam Smith out with them. Ice Cube joined his ol' N.W.A. pals, but - most importantly... Zedd brought out Kesha to perform 'True Colours' and it was just PERFECT!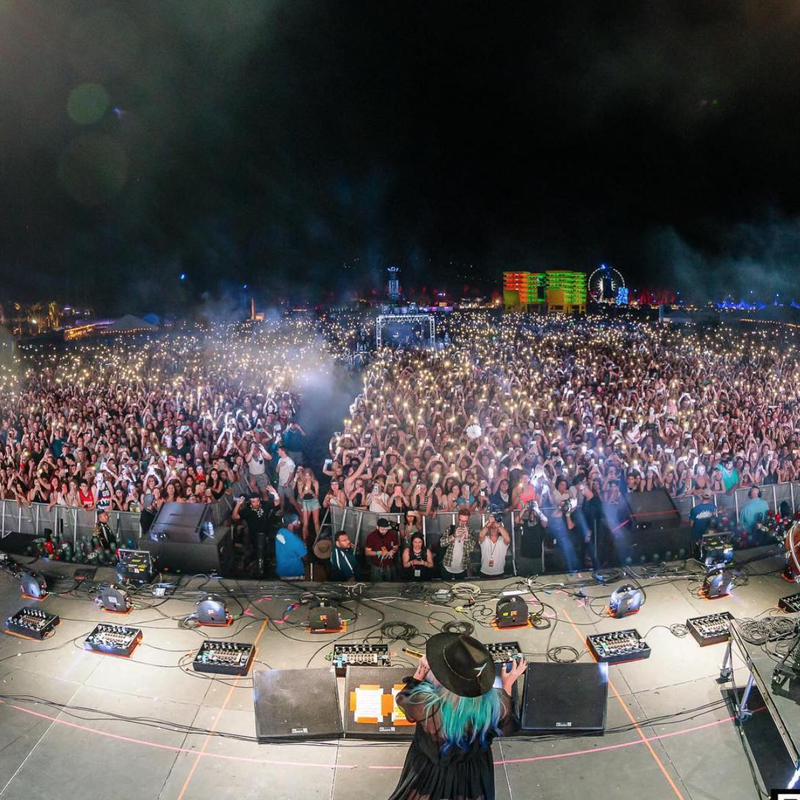 And let's DEFINITELY not forget those romances too...
You didn't think a music festival was all about the music, did you? Shame on you. There's of course all of the celeb smooching to spot. (Try saying that fast, three times over!) After Rihanna's HUGE surprise during Calvin's set, she probably thought she could get away with cuddling up close to now-Oscar winner, Leonardo DiCaprio. It's a good thing their disguises are SO on-point. We almost didn't recognise them... Sure.
Rihanna & Leonardo DiCaprio at the Neon Carnival in Coachella last night pic.twitter.com/YUKQ0SofYO

— Rihanna Data (@RihannaData) April 17, 2016
There was another celeb couple that the whole world can't stop talking about - Katy Perry was snapped snuggling up to Orlando Bloom. We've all seen our year's quota of PDA now.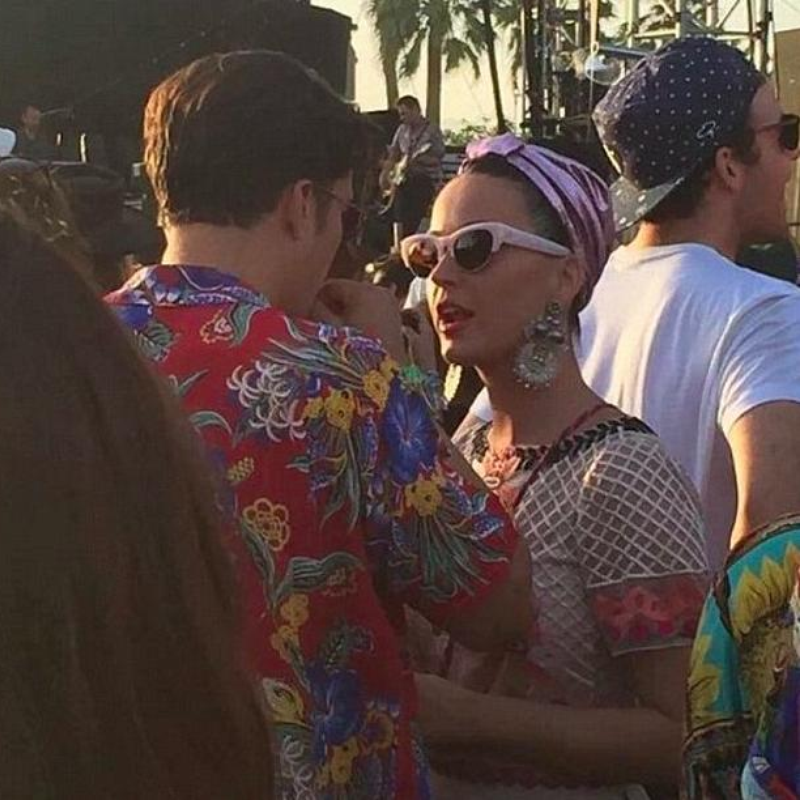 Ellie Goulding stole the show... And someone else tried to steal her thunder!
Do you really expect anything else from the 'Love Me Like You Do' singer? Dressed in all-white errythang, Ellie took to the main stage and performed all of her best hits, including 'Burn' and 'Anything Could Happen'. Can we also just congratulate her on actually managing to make the violin THE coolest instrument going, as she played it effortlessly during her performance.
Most impressively was all of the A-listers who turned up to watch her set, including Lorde and Taylor Swift. (She was probably reporting back to Calvin on how Ellie smashed 'I Need Your Love'!)
You had me so speechless Coachella, what a incredible night pic.twitter.com/wq8Rwb7DKy

— Ellie Goulding (@elliegoulding) April 16, 2016
No. Kanye West did NOT do a long, lengthy speech... Because his microphone was cut!
Kanye West wasn't even on the Coachella line-up, but he still got up and performed... Sort of. During the end of A$AP Rocky's set, Kanye appeared on stage, jumping up and down and mouthing something into the microphone. The only problem is... No-one could hear it. The festival organisers had switched off his mic, because A$AP had actually gone over his set-time by 20 minutes.
Not to be disheartened by the crowds' boos, Kanye then accompanied Jack U, during his song 'Power'. He learned from his mistake and kept his mouth shut this time. Good thinking, Mr West!
What would Coachella be without fashion controversy? We're looking at you, Kylie Jenner!
This is probably the one (and only) reason we wouldn't want to head to Coachella... We wouldn't be able to stand the pressure of our outfits looking 100% on-point every single second of the weekend. So we can't really blame the likes of Kylie Jenner for taking "inspiration" from other peoples' outfits, right?
One beauty blogger, Brit Day, noticed that the reality TV star was wearing the exact same outfit, even down to the pink hair! Imitation is the sincerest form of flattery, we suppose?!
But all was right in the fashion world when the stars unveiled their new hair do's!
Following her Vogue shoot, Taylor Swift let her new locks loose on the world... And, well, just loose in general!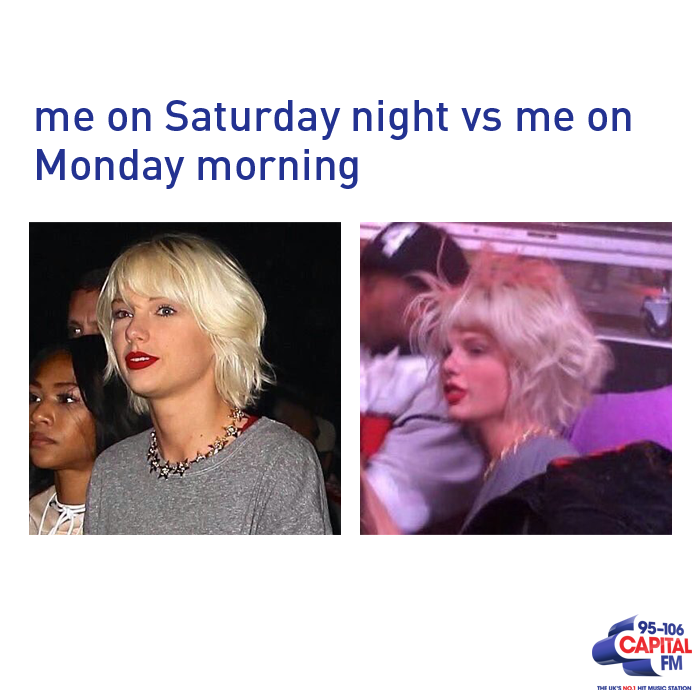 But following in his father's footsteps, we were ALL talking about Brooklyn Beckham's braided hair! Soz, Justin, but your dreadlocks just aren't cutting it for us anymore!
You May Also Like...