From Baubles To Gingerbread Nails- These Are The Manicure Trends You'll Be Sleighing This Christmas
21 December 2017, 14:48 | Updated: 1 January 2018, 21:27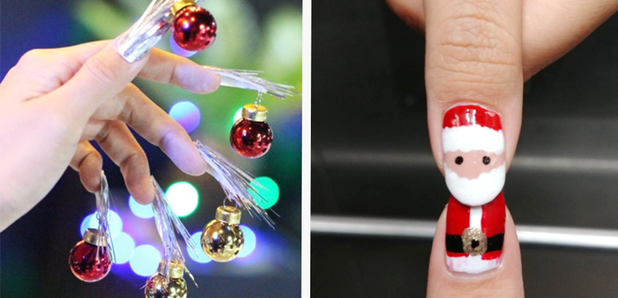 Couple weeks ago we brought you Santa brows for you to sleigh your eyebrows on Christmas Day, and now there's a new trend in time.
Bauble nails.
Yes, they're just as crazy as they sound. But, if you'd rather not have baubles hanging from your fingertips (we won't judge if you would), we've rounded up a list of some stunning nail art designs to suit everyone.
We've got everything from ginger bread nails, to Christmas tree nails, to nails that are Christmassy and NOT red. Enjoy!
1. The 3D bauble nails in all their glory
2. Bauble nails that are a little less dramatic
3. Who says Christmas nails have to be red?
4. How cute is that little reindeer?
5. Candy canes, snowflakes and ribbons. We're in love
6. Rudolph The Red Nosed Reindeer and his squad
7. Life's too short to have boring nails, amirite?
8. Love snow? This is the design for you
9. This sparkly design featuring Olaf from Frozen
10. How cute are these gingerbread nails?
Now go forth and sleigh your holiday nails!