Twitter's Kinda Lost It Over How Beautiful This 18yr Old Guy's Cover Of Hallelujah Is
21 June 2016, 16:42 | Updated: 4 December 2017, 11:10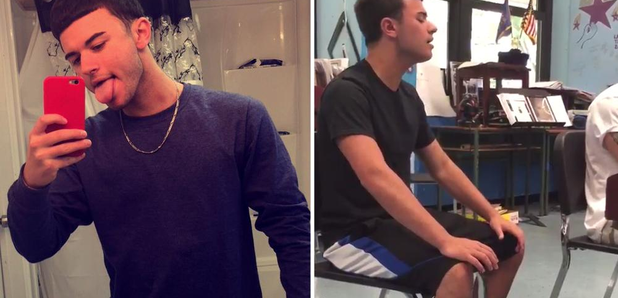 Meet 18yr old Chris Viola from Staten Island New York, just your normal every day guy who likes to do a bit of singing.
He's taken Twitter by storm after uploading just a short 30 second cover of Hallelujah to the social networking site. Turn up your speakers and have a watch of it now.
Hallelujah pic.twitter.com/lSmhgjw4iR

— Chris Viola (@ChrisViola2) June 17, 2016
It's fair to say people have LOVED it!
@jocelynm00 @ChrisViola2 @okwaydee just need him to come sing me to sleep now

— jillian (@jillianpilar) June 20, 2016
@ChrisViola2 i have no words this is so beautiful

— julia (@shawnvirgem) June 17, 2016
@ChrisViola2 I'm pic.twitter.com/so99S1f19Y

— Diana (@dianacxrnejo) June 17, 2016
And only just a few weeks back Chris uploaded a cover of Usher's You Got It Bad and that wasn't too shabby either.
You got it bad pic.twitter.com/OYmrSrrETx

— Chris Viola (@ChrisViola2) March 30, 2016
Moral of the story: someone get this guy a record deal!
You May Also Like...