One Dumped Love Islander Is Claiming That Chris Wasn't As Well Behaved As We Think In The Secret Villa
6 July 2017, 16:26 | Updated: 4 December 2017, 11:10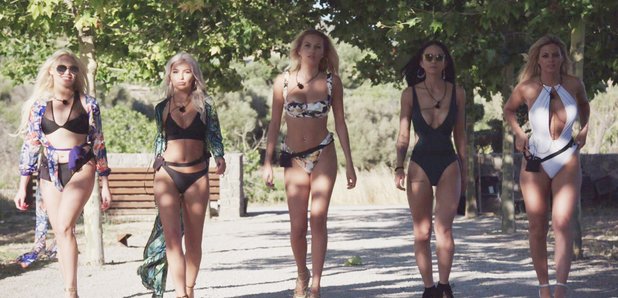 Can you imagine if Olivia found out?
Remember when the Love Island contestants got split into two villas and all hell basically broke loose?
The girls were worrying that they're boys weren't being loyal and the lads were… well, just loving lad time really.
> A Love Island Insider Revealed The Islanders Get A Huge Clothing Allowance, On-Site Counsellors & Chefs It seems that they were living to the motto of 'what happens in the villa, stays in the villa'… forgetting that they're on national TV so it's not quite the case!
And now it seems that one of the dumped Islanders is seeking revenge for being booted off the island and has outed Chris for doing a lot of flirting whilst away from Olivia.
Shannen Reilly McGrath has claimed that a lot went down between her and Chris Hughes - a lot of stuff that we didn't see on TV, in fact.
In a interview post-villa she revealed that "there were so many conversations that weren't shown. I was having so many chats with Chris. He sat me down and said he fancied me. On the postcard you see me with him. I would've cracked him if I'd had a few more days. When we first went in there we were really on edge".
She went on to explain that "during the sex game, he was sitting on the far side from me and he moved over to sit next to me to make sure we did the tasks together".
Olivia definitely wouldn't be happy! Shannen continued that "at the swinging bed outside, there was a suggestion that someone would sleep there, and Chris put it out here saying: "Me and you".
"[Olivia] obviously saw the postcard and wasn't happy. If she had known what had really gone on, it could've got naughty. If I'd been there a few more days, I would've made sure I got what I wanted", she concluded.
WOAH.
Remember when they played sexy beer pong?