Fans Aren't Sure About Love Island's Chris & Olivia's New Reality Show 'Crackin' On'
23 January 2018, 12:38 | Updated: 23 January 2018, 12:51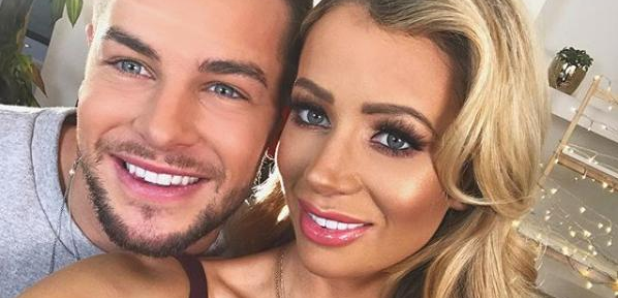 Fans were not impressed with the first clips.
Love Island might be long over but the never ending quest for fame by its contestants rumbles on… Chris Hughes and Olivia Attwood are the latest to get their own spin-off show but fans aren't sold on the first clips.
After Chris and his BFF Kem Cetinay's own show failed to make waves, fans were left disappointed as the teaser clips of Chris and Olivia's episodes, called 'Crackin' On' just showed them in a furniture store.
In the scenes, Chris and Olivia were seen browsing for some new furniture and picking out a jelly baby artwork and debating some fake limes.
Fans took to Twitter to discuss the new show:
Cant believe chris and olivia have a tv show. . The world has gone mad. #lorraine

— ? (@inaybother) January 23, 2018
#lorraine chris olivia there own show ...it will be carcrash tv at its best !..love it

— Tracy ann (@t_catttt) January 23, 2018
Explains why they're back together

— Connor Benson (@ConnorBenson2) January 23, 2018
#lorraine would have been better asking if there's any reality show they wouldn't do

— steve (@steveballsufc) January 23, 2018
Blimey these two are charismatic..................... yaaaaaaawn lol!! #lorraine

— mick kenny (@teammick) January 23, 2018
Can't wait for this series. 2 vain, uninteresting numpties from Love Island sharing their day to day lives #Lorraine

— Beckie-Mae (@Beckie_Miller_) January 23, 2018
And a show which includes them furniture shopping??? Seriously?? #lorraine

— Kirsty OBrienBurkitt (@kwersteee) January 23, 2018
#lorraine why are these 2 pretending they are still together?? They are staying together for tv show and jobs that or she doesn't have very high opinion of herself

— natasha doherty (@natasha86x) January 23, 2018
Pair of air heads #Lorraine

— Sir Phantom flan flinger OBEse (@phantom_flinger) January 23, 2018
Here's hoping it gets a bit more exciting as it goes along….