Chris Hughes "Compared Olivia Attwood's Looks To A Rat After Storming Off Set"
8 February 2018, 16:52 | Updated: 8 February 2018, 17:25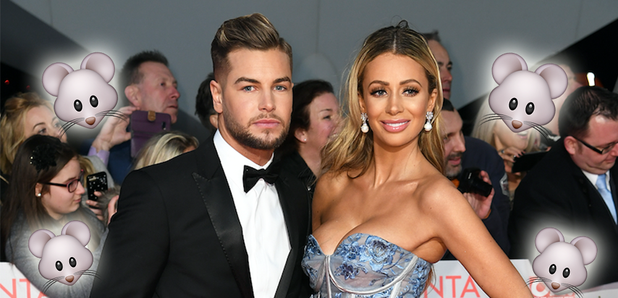 That's a little bit leave it.
Chris and Olivia were filming 'Your Face Or Mine' and things apparently got really tense on set.
> Liam Payne Wants Cheryl To Pay Attention To His Selfies
It apparently all began when Chris was asked to take off his red jacket because it clashed with the red sofa on the show, which is a reasonable request. However, as the 25-year-old wasn't too keen about the t-shirt that he had under his coat because it was "old," he allegedly had a bit of a fit.
A source told a tabloid that the Love Island runner up was so furious that he had a "full-on tantrum."
And according to the reports, Chris might have taken out his anger on Olivia by being extremely mean about her appearance and comparing her to a "rat."
The source continued: "He was also a bit brutal and harsh to Olivia in the game when rating her looks, branding her rat-like, but tried to pass it off as banter."
We all know that Love Island's Chris has never been the most serious person and he's always coming with the banter, but that's not on. Nope, sorry.
Considering Chris has got a book coming out in May called "You Bantering Me?," we're hoping he's got stronger banter in there.
Sharing the news with his followers last week, he wrote: "Guys, I'm working on a book! It's called YOU BANTERING ME? (obvs) and I'm packing it with loads of great stories from my childhood, from behind the scenes at Love Island, and from my life as current. You can pre-order it NOW (link in my bio) and it will be published on the 3rd May. Stay tuned..."
As well as working on his debut autobiography, Chris and Olivia are busy filming their very own reality TV show. Check out a clip here...