WATCH: Chloe Grace Moretz Reveals That Her Brothers Intimidated Brooklyn Beckham!
12 May 2016, 11:13 | Updated: 4 December 2017, 11:10
Chloë Grace Moretz's Brothers are on Boyfriend Patrol
03:12
Chloe revealed to James Corden that she's got four protective older brothers – but it looks like Brooklyn passed all the boyfriend tests!
It's always scary to meet your new love's family, but it looks like Brooklyn Beckham's experience was more terrifying than most… as Chloe Grace Moretz revealed her brothers tried to intimidate him when they first met!
Chloe – who finally admitted she's dating the oldest Beckham son – revealed how protective her brothers are to James Corden, "They're super protective but I kind of like it. Like when a guy shows up at the door and I have four very macho men to be like 'Hey, what are you doing?'
"There's selfies of me and my brother and he sends them to my boyfriend like 'See, I'm always here!'"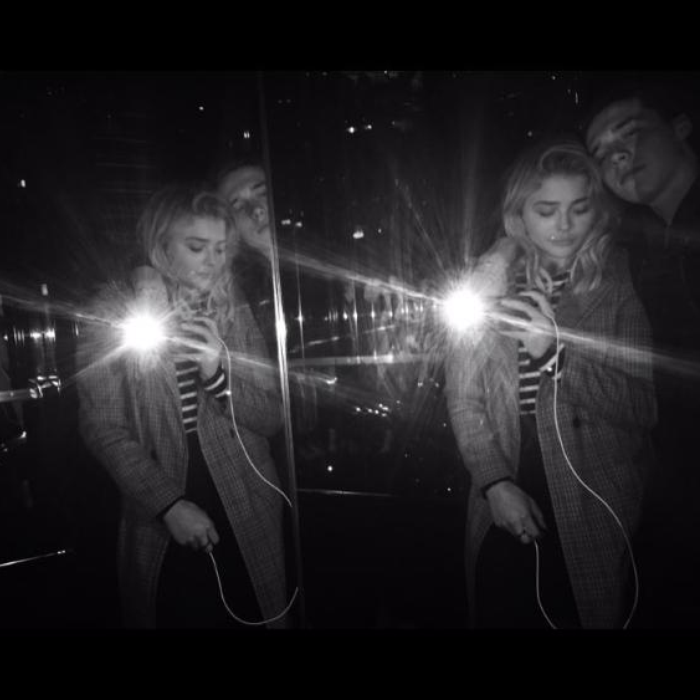 While it may have been a pretty terrifying first introduction to the family, it looks like Brooklyn made a good impression as Chloe admitted, "They like him so they're nice to him now. At the start they were kind of like 'What do you want, what's he looking for?' and I was like 'Guys, guys… I'm the older woman! It's OK here, I'm in control!'"