Chloe Ferry Gets Emotional About Being Trolled For Her "Piggy" Nose Job
19 January 2018, 15:46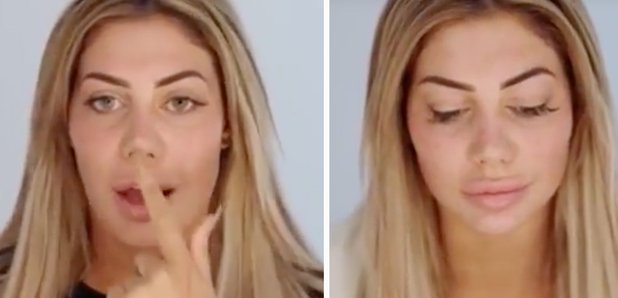 This is so sad.
Geordie Shore's Chloe Ferry has never been secretive about her cosmetic procedures, but hearing her describe her botched nose job as "piggy" is actually kind of heartbreaking.
Chloe's appearing on an upcoming episode of Celebrity 100% Hotter and revealed that her nose is the one part of her body that she doesn't like because she gets trolled on social media since having it surgically altered.
Chloe admitted on the makeover show that, "I hate my nose, it's very piggy. I always want to look my best… I do get quite a lot of comments about my nose all the time, saying that I look like a pig. That'll stick in your head and the more people say it, the more I start to think it."
Given that she's been on the show since she was just 19-years-old, Chloe has grown up in the public eye and that in turn has led to her having multiple surgeries to try and combat her insecurities.
She previously told the Daily Mail, "I want a second nose job. I'm not happy with my first and I don't like it at all. The way I pictured my nose in my head is not what I feel now.
"I feel like I need another one and I am going to get it. I didn't rush into the first but its not what I wanted. I don't have any regrets. I feel like I look a lot better now. I don't like natural. When I see before and after pictures I think I've changed so much.
"When I see pictures from when I first went to Geordie Shore, I think: 'Woah. Was I that ugly?' I wasn't gorgeous!"
Poor Chloe – don't listen to the trolls!