Chloe Ferry Confirms Her Latest Bit Of Surgery And Fans Are Not Happy About It
30 April 2018, 12:16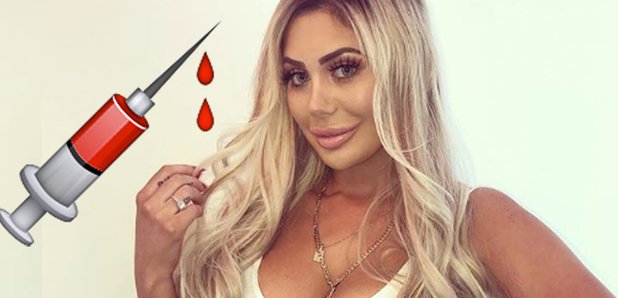 The Geordie Shore star has gone under the knife yet again.
Geordie Shore star Chloe Ferry is no stranger to the surgeon's table and her boyfriend, Sam Gowland, has confirmed she is going under the knife yet again.
This TOWIE Star Has Been Sacked From The Show For Filming While On Sick Leave From Their Real Job
Sam tweeted that he couldn't wait to see the results of Chloe's latest boob job, telling his followers, "Can't wait to see ya boobs tomorrow after you've had them done !!!! ya good looking little f**ker ‪@Chloe_GShore".
Chloe's made no secret of her love for surgery, and has had everything from fillers to a nose job, claiming she has spent well over £50,000 on self improvements since joining the cast.
However, fans were less than impressed with Sam's encouragement of her surgery, tweeting:
@Chloe_GShore doesn't need it, she's perfect how she is

— Becca Kelly (@becca_Kelly) April 29, 2018
Wahhh respect the girl Sam, I get it's exciting but u might b in trouble with this status lol

— Nadia Michael (@nadiamichael72) April 29, 2018
She doesn't need then doing! Shes perfect enough!

— Rebecca (@missbeckyy_x) April 29, 2018
Ooh no Chloe looks amazing as she is xx

— angie feetenby (@angesire) April 29, 2018
No she doesn't need them doing she's already mint

— liv (@OliviaSmithh1) April 29, 2018
Don't fix what's not broken!! Don't need anymore work done

— Amy Byrne (@leachysmissus) April 29, 2018
God a good boyfriend would tell you you're perfect .. she's looking like a bloody wax works and you're not protecting her from herself .. real shitty

— JenSta (@JeniGonzalez) April 29, 2018
We think you're gorgeous just as you are Chloe, surgery or not!
If You Want All The Latest Celeb News, Head On Over To Our App!