Charlotte Crosby Worries Fans After Admitting She Can't Eat Thanks To The "Heartbreak Diet"
19 December 2017, 16:30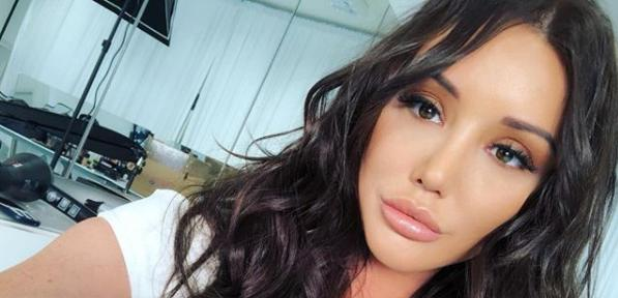 This "diet" doesn't include Christmas cake.
For some people, after a breakup is a time they use to feel good after what's been a horrible situation, however, for Charlotte her trim figure is not because she's been hitting the gym- it's down to the "heartbreak diet" that she's currently on because she can't eat.
Speaking to Closer, she said: "I'm in good shape at the moment as I'm on the heartbreak diet. No Ben & Jerry's or Christmas cake for me - I can't eat.
"I'll probably have my family round to my house up in Newcastle. You've got to have family around you at this time of year, haven't you?"
Giving the Grinch a run for his money, she continued: "But having said that, I've decided I don't like Christmas. I'll probably stay in bed all day - it's actually just like any other boring day."
Boring?! Chaz you're going to have to come around ours because Christmas at ours is far from boring.
Considering Charlotte was spotted snogging the face of a new Ex On The Beach star a few days ago, things can't be all that bad.
Yep, the 27-year-old was spotted locking lips with Ex On The Beach's Joshua Ritchie while watching her former Geordie Shore cast mate, Aaron Chalmers' MMA fight in Newcastle over the weekend.
Charlotte was cosying up to Joshua throughout the night and as well as kissing at the bar, she was seen sitting on his lap during the fight and the pair left the venue together too.