Tristan Thompson Is Being Trolled On Instagram With Savage 'I Hope' Comments
16 April 2018, 12:00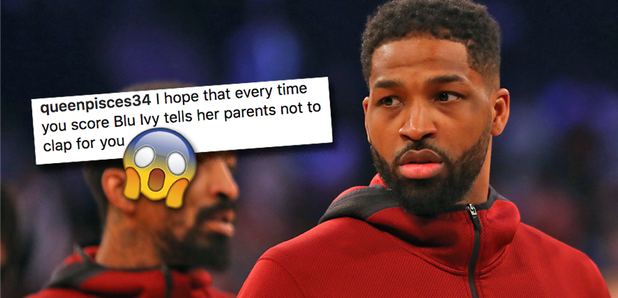 After the cheating storm that's clouded his relationship with Khloe Kardashian recently, people have decided to wish some harsh things on Tristan Thompson.
Barely a day before his girlfriend Khloe Kardashian gave birth to the couple's daughter, videos and pictures that reportedly showed basketball star Tristan Thompson cheating went viral online.
With Khloe in labour and the rest of the Kardashian family staying strangely quiet on the whole situation, people have decided to take #JusticeForKhloe into their own hands and have bombarded Tristan with weirdly savage comments on Instagram.
> Kylie Jenner's Congratulations On Khloe Kardashian Giving Birth Is So Basic We Can't Believe It

The 'I hope...' comments have seen people hope that Tristan endures some pretty weird fates, such as getting booed everywhere he goes and having Netflix log him out everytime he uses his account.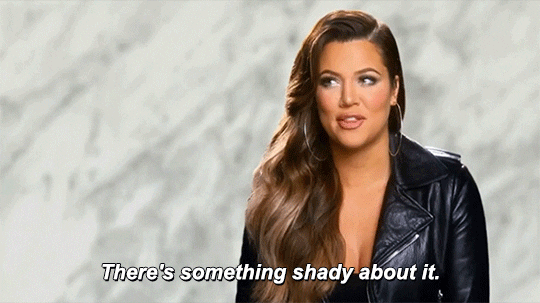 GIF: Giphy
Check out some of the most strangely harsh comments below...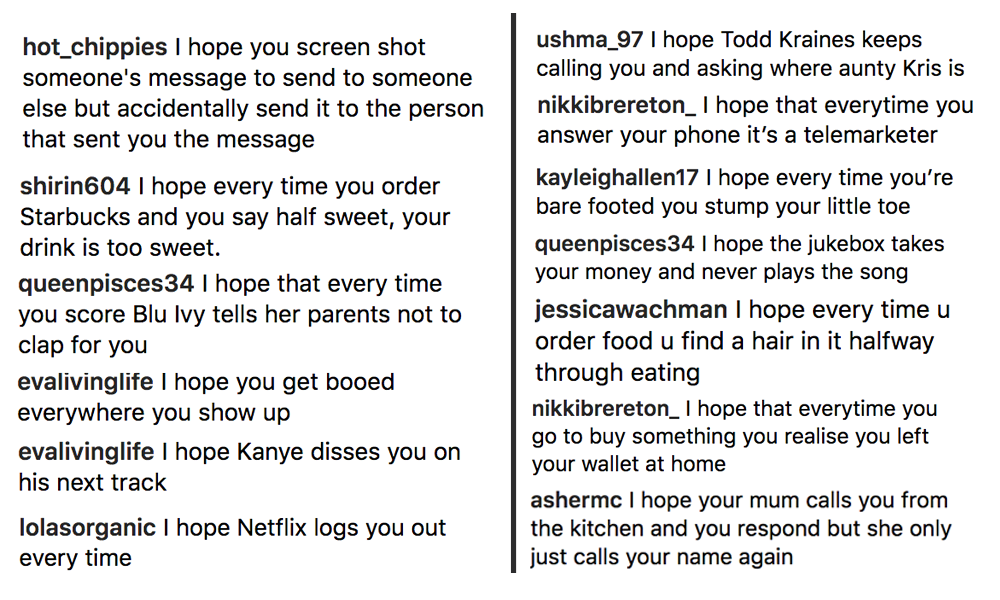 Tristan was at the birth of his daughter and has reportedly bought Khloe and his newborn daughter super-expensive matching bracelets, so it seems that the couple are still together currently.
The NBA star hasn't updated his Instagram for several days now, so he'll be hoping fans forget about this 'I hope...' trend before his next post.
> Download Our Fancy New App For All The Latest Celeb News!
Whilst you're here, check out the moment Khloe announced she was pregnant...