Tristan Thompson Bought Khloe Kardashian The Most Ridiculous 'Push Present'
16 April 2018, 12:30 | Updated: 16 April 2018, 12:34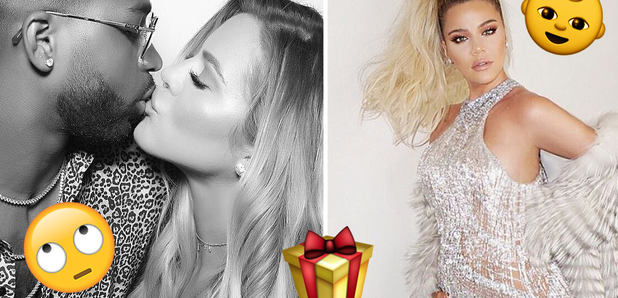 It looks like Tristan Thompson is trying to get himself out of the dog house by splashing the cash on a 'push present' for Khloe Kardashian.
For those that don't know, a push present is a gift a father gives to the mother to mark the occasion of her giving birth to their child. Pretty sure my mum just got a bunch of flowers from the hospital kiosk but, alas, it's 2018!
According to reports, the 27-year-old basketball player has given his reality star girlfriend a £40,000 necklace and matching bracelet, amid claims he cheated on her with multiple women.
Woman Tristan Thompson Allegedly Cheated With Is Now Claiming She's Pregnant
A source told a tabloid: "Tristan is so emotional right now. He is going all out to prove to Khloe that he loves her and is going to be a great father to their daughter.
"He has commissioned a stunning diamond necklace and matching bracelet for Khloe, and a mini version of the bracelet for their princess.
"The jewellery, made of pink diamonds, is going to be engraved with the couple's initials showing they are united. It is insane!
I'd tell him to stick it where the sun doesn't shine, personally.
A huge media storm kicked off last week when one of the women Tristan had allegedly been intimate with behind his pregnant girlfriend's back posted a video of the pair getting it on in a hotel room.
Shortly after, paparazzi photographs emerged showing the woman entering and leaving his hotel room in New York.
As if that wasn't bad enough, surveillance footage was then leaked showing him kissing another woman in a night club during a night out.
Khloe hasn't publicly commented on the situation but her famous sisters have apparently unfollowed Tristan on social media which surely means he's in the deepest of trouble.
Download Our New App To Keep Up With All The Latest Kardashian News!