Stephen Bear Watching Charlotte Crosby Vids With Yet Another New Bae Is…Different
29 January 2018, 15:48
"You was in love with Charlotte like 2 days ago."
Stephen Bear's been out and about in Bali partying and enjoying the company of different women and he's been keeping us posted on social media of course.
Just a few days ago he was partying with a brunette and now he's ditched her and deleted any traces of her from his Instagram feed because now he's busy with a new mystery blonde babe.
And because good old Bear doesn't do things by halves, he's obviously been milking the whole thing by posting pictures and videos on his Insta and Snapchat, including a video of his new bae lying on his lap laughing as they watch Charlotte Crosby on TV on an episode of Just Tattoo Of Us.
How cringe.
Meanwhile, Charlotte was spotted over the weekend having a break down on the street in Australia which was reportedly over him. Even though the pair claim they're done and over with and Bear's had an Insta cleaning spree, one thing that hasn't been taken down is his desperate plea for Charlotte to take him back from a few weeks ago.
Two weeks ago we reported how just 10 days into the new year, Bear was already causing trouble left, right and centre.
Just a few weeks ago the reality star was begging for Charlotte Crosby to take him back and declaring his undying love for her on a public post on the 'gram (which she declined) and now he's posting snaps snogging the face off another woman on Snapchat.
Like seriously, Bear?!?!?!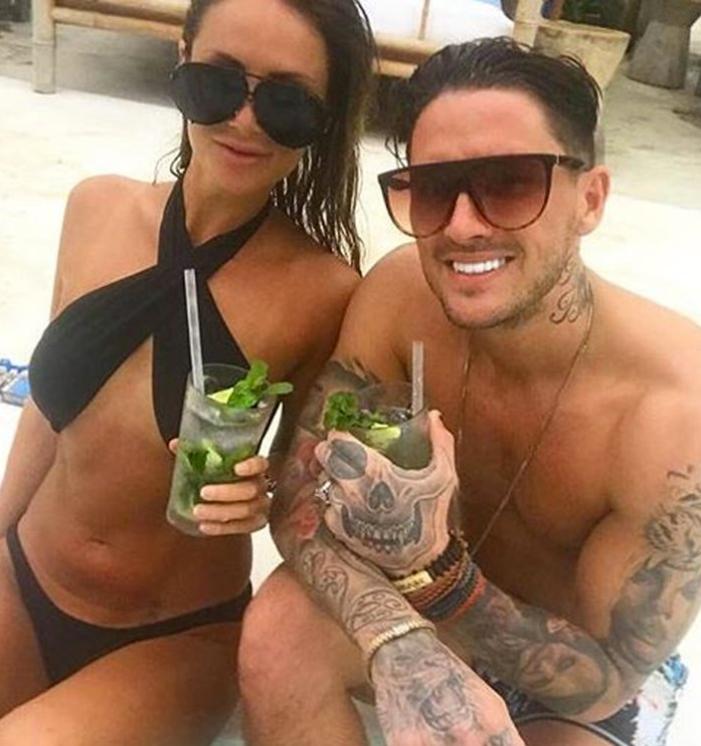 Bear took to his Snapchat stories on Tuesday night to post a series of extreme clips of him on a night out in Bali with 28-year-old beautician Jessica Braithwaite. In the bizarre snaps that have since been deleted, the beautician grinds on Bear in a club before she pulls up her skirt and continues. It's as WTF as it sounds.
And of course fans dragged him for "rebounding" and being "embarrassing."
Commenting under a pic of Bear and Jessica on Instagram, one confused person wrote: "How you gonna declare your undying love for your ex less than a month ago & be on a holiday with the next chick this fast? how on earth is that girl not embarrassed... Making out this is love."
Another two quipped: "I don't believe he genuinely likes this girl. It was only 19 days ago he was begging for Charlotte. Rebound I say" and "You was in love with Charlotte like 2 days ago." [sic]
It makes perfect sense though since Bear only started posting pics of his new girl after Charlotte shared some snaps cosied up with her new man, Joshua Ritchie.
Grow up, guys.
While you're here, watch the moment Charlotte dumped him...