Stephen Bear's Response To The Rumours That He's 'Dating An 18 Year Old That He Met In Romford' Has Left Us Confused
21 December 2017, 12:01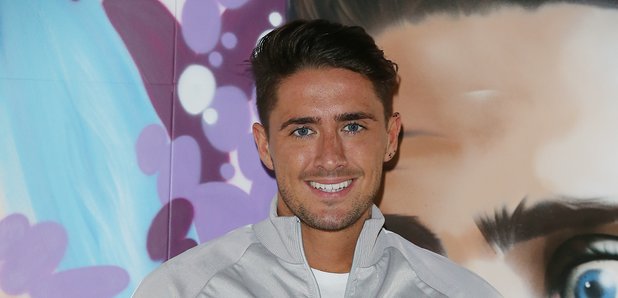 The truth will come out eventually, right?
Stephen Bear and Charlotte Crosby split up for good recently after a whirlwind romance and it seems like the tatted up Bear might have moved on.
According to reports by a tabloid, the former Just Tattoo Of Us host met 18-year-old shop assistant Elizabeth Randall a fortnight ago at a club in Romford where he was making a guest appearance.
A source told the publication: "Bear and Elizabeth met when he did a personal appearance at Kosho in Romford – it was a night called Fraternity – and he was sitting at a table and they got talking.
"They stayed in contact and got to know each other and they've been seeing each other ever since."
The source even went on to claim that the teen who works at Argos has even met Bear's parents, describing her as "really good fun and a sweet girl."
However, it seems like Bear's denied the rumours even though there's a pic of the pair using a Snapchat filter looking very friendly. Responding to the claims, his reps replied to this same tabloid and said: "Stephen first met this lady last week as she attended a nightclub PA he was being paid to attend.
"He has met this lady twice in his entire life. How a newspaper can draw a conclusion that they're in a relationship from this is beyond me."
Well…
Bear may not have moved on but Charlotte sure has. She was spotted snogging the face off Ex On The Beach star, Joshua Ritchie over the weekend.
Before you go, watch the clip of Charlotte revealing that the pair had called it quits for like the 399384th time...