This Photoshop Fail From Hell Of Reese Witherspoon And Oprah Will Break Your Mind
26 January 2018, 12:24 | Updated: 26 January 2018, 12:33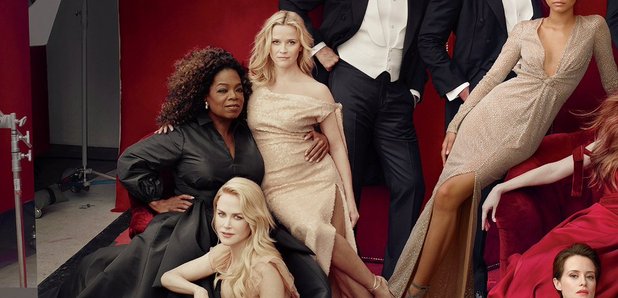 Can someone help us? Our eyes... Our brains... What's happening?!
There's something so glamorous about Vanity Fair's cover, showcasing some of the most iconic stars today. The likes of Tom Hanks, Gal Gadot and Zendaya all appear in stunning outfits.
There's also something very disturbing about it.
> 16 Of The MUST-SEE Red Carpet Photos From The Oscars 2017 Including Katy Perry, Nick Jonas & Caitlyn Jenner
The eagle-eyed of you may have noticed that Reese Witherspoon seems to have... THREE LEGS. No, she's not the first tri-legged woman to have ever won an Oscar. This looks like a really dodgy Photoshop.
Here's the photo in all its glory...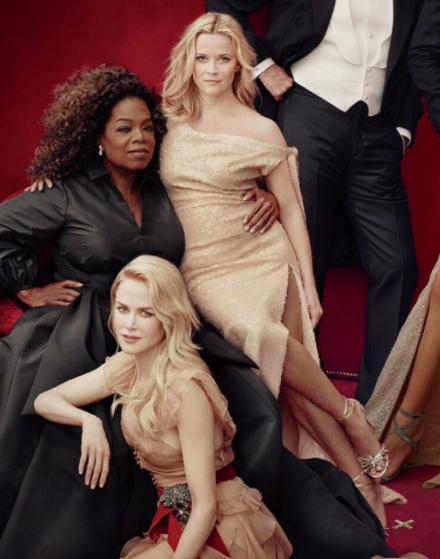 Pic: Twitter
Her role in 'Walk The Line' would have taken on a whole new meaning had she have actually had three legs.
At least that's the only error they made. Oh no, wait. It's not. They also, in a different snap, managed to give Oprah, the soon-to-be-president, three hands. Exhibit B: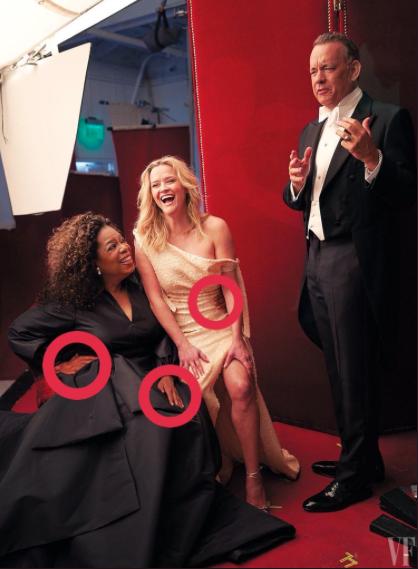 Pic: Twitter
> If You Want All Of The Latest Showbiz Needs, Check Out Our App Now!
If you thought last year's case of La La Land-Moonlight mix up was bad, you ain't seen this...
At least it's not as awkward as the moment Dakota Johnson side-eyed Angelina for ignoring Jennifer!