TOWIE's Megan McKenna & Love Island's Muggy Mike Were Snapped With What Appears To Be 'Hippy Crack'
29 December 2017, 12:06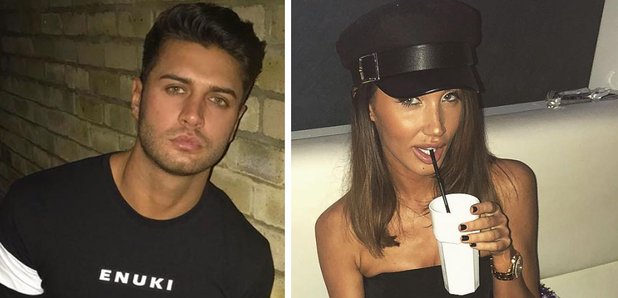 The 'laughing gas' can cause fainting or in rare cases even death.
Megan McKenna and Mike Thalassitis have been photographed appearing to buy and breathe in a legal high dubbed 'hippy crack' on a Boxing Day night out.
The pictures, released by a red top, appear to show the TOWIE and Love Island stars consuming laughing gas which onlookers said they bought for £10 per balloon outside of a nightclub in South London.
Although it isn't illegal to take the party drug, it is illegal to sell it and it can have dangerous side effects including passing out or even sudden death due to a lack of oxygen in extreme cases.
Mike was photographed holding a white balloon while Megan inhaled from a yellow balloon. The pair were also joined by Megan's co-star Amber Turner but there is nothing to indicate she was involved in taking the legal high.
Mike's spokesperson told a tabloid, "Mike was at a party and a lot of people were doing balloons - he didn't realise there were health issues attached to doing nitrous oxide."