"I'd Definitely Say Yes!" Marnie Simpson Reveals She Wants To Marry Casey Johnson!
9 January 2018, 12:24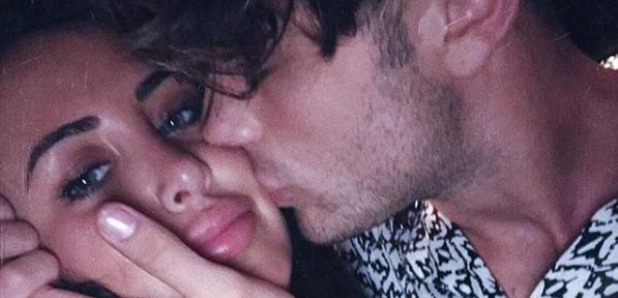 The couple met on dating show Single AF.
Forget Prince Harry and Meghan Markle, it looks like there could be a new celebrity engagement on the cards pretty soon – Geordie Shore's Marnie Simpson has spoken about wanting to tie the knot with Casey Johnson.
Marnie and Casey met on the celebrity dating show Single AF where they were SUPPOSED to couple up with a non-celeb, but ended up dating each other instead and have since bought a house together.
And now Marnie's revealed that she's keen to take their relationship to the next level by thinking about getting married! She told OK, "If Casey proposed, I'd definitely say yes! He's adorable.
"I don't really mind how he does it – we could be watching a movie and he could do it. As long as it's him, I don't care! Me and Casey are like best friends. People who don't know us don't know if we're together or not, but we do have a very passionate relationship behind closed doors as well."
We're waiting for that wedding invite to land on the mat.