Fans Are Hella Annoyed That The Kardashians Left Kylie Jenner Out Of Their Xmas Card Amid Pregnancy Rumours
27 December 2017, 10:57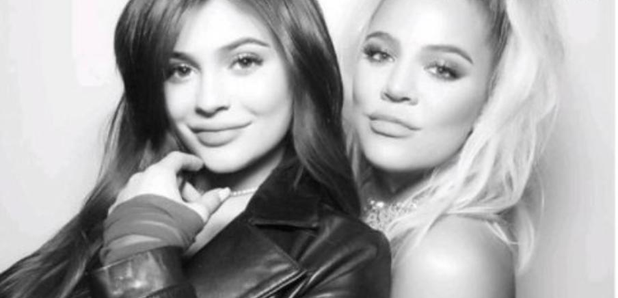 Fans thought her pregnancy would be revealed on Christmas Day.
Kylie Jenner's been keeping a low profile ever since rumours that she was pregnant with Travis Scott's baby started, and fans were convinced that her pregnancy would be revealed on the family Christmas card on Christmas Day… but the photo never came.
Fans were understandably annoyed when they invested 25 days into the Kardashian Xmas photo series from which Kylie was mysteriously missing, assuming that hers would be the big announcement on the 25th – but the youngest of the Kardashian clan didn't appear in any of the photos.
People took to Twitter to vent their rage at wasting their time checking back every day to see if Kylie's bump would make an appearance:
i don't think i've ever been more disappointed than yesterday when kylie wasn't in the kardashian's christmas card on the 25th day of christmas

— Haley Anson (@haleyansonn) December 27, 2017
still mad the last day of the kardashian christmas card wasnt kylie , like wth stop hiding woman.

— katelynn (@_kcorniel) December 27, 2017
In all this Kardashian Christmas card drama with no Kylie I'd also like to add there is no Rob. They could at least air brush them all in or something

— aprilhauck (@aprilhauck) December 27, 2017
I swear All I wanted for Christmas was for Kylie Jenner to reveal that she's pregnant on the family Christmas card on instagram so I could finally sleep easy at night knowing!

— lockie boyle (@lockie_boyle) December 27, 2017
I wasted my entire Christmas Day and ignored all my family because I was so focused on the Kardashian Christmas card that I was hoping would introduce Kylie's pregnancy... then got super drunk

— Fergie (@Tiff_point0) December 27, 2017
Raise your hand if you stalked @KimKardashian insta all of December waiting for her to confirm @KylieJenner pregnancy via their Christmas card and on December 25th your dreams where crushed because KYLIE ISNT EVEN IN THE FINAL PICTURE. Can i have those 25 days back orrrr

— loralei marie (@loraleimarie392) December 27, 2017
So Kylie wasnt in the Kardashian christmas card this year Like you're not Rob, just tell us u got knocked up we all know

— Monae'(@ItsReallyMomo) December 27, 2017
I know damn well that I wasn't the only one who waited those 25 days to see if the Kardashian/Jenner fam would reveal Kylie's pregnancy on the Christmas card #KylieJenner #Kardashian #KUWTK

— 1-800-ifyouknowhowIfeelwhywould-yousaythat (@kimkwestin805) December 26, 2017
While people were confused why Kylie was mysteriously exiled from the family card, she did go to Kris Jenner's Christmas Eve party where she posed in the photobooth alongside Khloe Kardashian – who finally confirmed she is expecting her first child – though the images were strictly from the chest upwards so no hint of a bump was visible.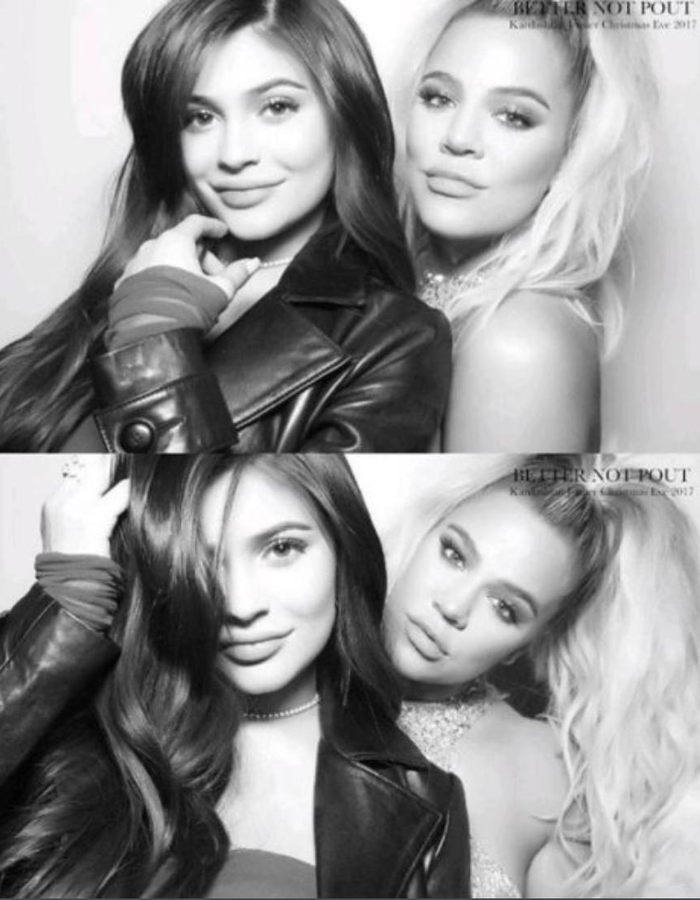 Here's hoping she finally gives us that confirmation – we're not sure we can take the not knowing any more!