Kris Jenner Tweets About 'Explosive Rows' With Kanye
25 April 2018, 16:54 | Updated: 25 April 2018, 17:09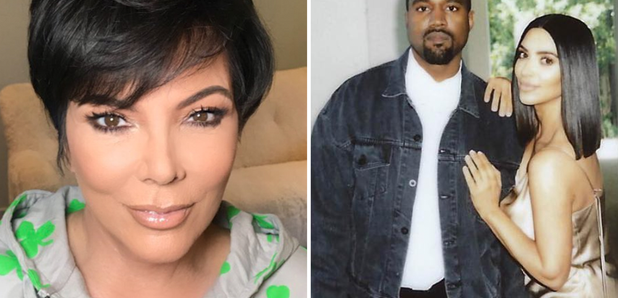 If there's one thing the Kardashians love, it's drama.
However, it looks like rumours that Kris Jenner and Kanye West have had a string of 'explosive rows' over Kim's brand are not true, according to the momager herself.
It all started when a source told People: "He's had huge blow-ups with Kris. She sees how erratic he's acting and is most concerned about her daughter's brand.
WATCH: Kim Kardashian's Surrogate Actually Appeared On KUWTK & The Absolutely Grilled Her
"She's also trying to be a good mother-in-law, so he's having explosive issues with her too."
Another source added: "[Kanye] genuinely believes he's God and a genius and that he can do everything on his own. He has a great love for Kim [Kardashian], but in his mind he doesn't think Kim is a genius, and he's telling her he knows what he's doing."
How rude?!
However, Kim's mum took to Twitter today to blast the reports as false.
She retweeted two articles about the alleged rows and captioned one: 'Nope...not true!'
The other, she simply captioned: 'lies, lies, lies!'
Download Our App Now For All The Latest Kardashian News!