Kim Kardashian Denies Deleting The Family Xmas Card Pics Over Hate About Missing Kylie Jenner
29 December 2017, 13:54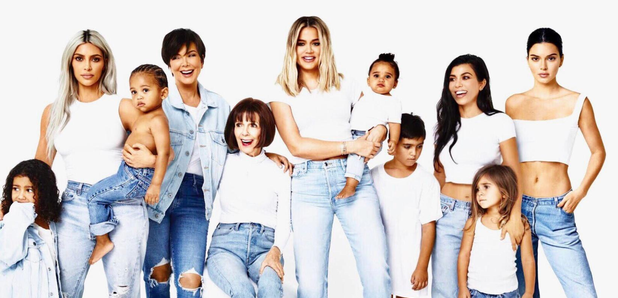 Seriously, why wasn't she in them though?!
After the colossal disappointment that was the Kardashian 25-day Christmas countdown ending with no sign of 'pregnant' Kylie Jenner, Kim Kardashian mysteriously deleted the whole lot…
However, she has denied that deleting the pictures has anything to do with the backlash they received from fans who were eagerly awaiting the confirmation of Kylie Jenner's pregnancy after checking back for 25 days straight.
According to Kim, it was always the plan to "archive" the images after Christmas as they didn't fit with her Instagram aesthetic.
Was always the plan. I archieved them so my instagram feed vibe is back https://t.co/yYG4Ib0Iud

— Kim Kardashian West (@KimKardashian) December 28, 2017
OK Kim, we believe you – still waiting on Kylie's pregnancy confirmation however!